'Apple U-turn' on Siri prostitute advice in China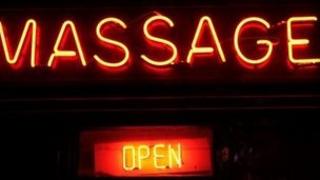 Apple appears to have altered a service which was finding prostitutes for users in China.
State-run China Daily reported that, when asked, the voice-activated assistant Siri directed users to brothels, despite prostitution being banned in the country.
It prompted millions of comments from users, becoming a hot topic on Sina Weibo, the Chinese version of Twitter.
Now Siri has changed its responses, offering no advice.
Nearly nine million users of Sina Weibo have commented on the function since the Mandarin version of Siri was launched in the summer.
Chinese lawyers questioned whether the escort services and brothels provided by Siri were "endangering social stability".
China is the second biggest market for Apple after the US.
One user of Sina Weibo pointed out that Siri seemed to be more efficient at finding brothels than restaurants that serve typically Chinese dishes.
"When I ask Siri about beef noodle soup or hotpot, she has no idea," the user wrote.
Another commented: "A mobile phone can know all this while the police do not?"
According to China Daily, the police have not been able to assess whether the answers given by Siri were accurate.
Best smartphone?
By the beginning of the week, Apple appeared to have acted and now, when asked about brothels, Siri replies with more diplomatic responses such as "There seems to have been a mistake" or "I didn't find anybody by that name".
At the time of publishing Apple had not responded to requests for a comment.
It is not the first time that Apple has intervened over its digital assistant Siri.
Last year it was forced to deny claims that Siri was anti-abortion, following reports that it failed to located nearby abortion clinics in the US and, in some cases, suggest pregnancy advice centres as an alternative.
And in the summer Apple became embroiled in a row with Nokia when Siri appeared briefly to favour the Finnish smartphone over the iPhone.
When asked "what is the best smartphone ever", Siri replied that it was the Nokia Lumia 900.
But the response was shortlived, changing to the more jokey: "Wait - there are other smartphones?"
The change prompted Nokia to accuse Apple of overriding the software, something that the iPhone maker would not confirm.