BBC Trust to review online and Red Button services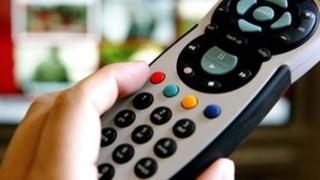 The BBC's online and Red Button services are to be reviewed by its governing body, the BBC Trust.
It will examine whether both services have "adapted to changes in technology, media and audience behaviour".
A public consulation has been launched and will run until 23 January 2013.
It is the first time the online service has been examined by the trust since 2008, after which its budget was increased by £52.7m.
Red Button - the BBC's interactive service accessed via digital television - was last reviewed in 2010, when the trust concluded it was "widely used" but could be affected by upcoming cost-saving measures.
BBC trustee Suzanna Taverne, who will lead the review, said: "The BBC's digital offer is constantly evolving - last time we examined BBC Online, the now firmly-established iPlayer did not even exist - so it is particularly important to review these services regularly.
"We know that what digital achieved at the Olympic Games was just the beginning, and the BBC's online and Red Button services will become even more important in future.
"I am keen for this review to ensure that these service licences are fit for purpose and give them the space to develop and innovate in order to continue meeting licence-fee payers' needs and expectations."
Red Button, which the BBC said was used by more than 20 million people each month, has recently reduced the number of live video streams for subscribers of Sky, Virgin or Freesat television services.
"We are doing this because these services rely entirely on linear broadcast technologies, which are not cost-effective for an interactive service like the Red Button," said development editor Tom Williams in a blog post.
More changes to the service were outlined in a blog post by the BBC's director of distribution, Alix Pryde.
At the time of its launch in 1999, Red Button - then known as BBC Text - was heralded as an upgrade to the BBC's existing TV text service, Ceefax, which on Tuesday ceased broadcasting after 38 years.