Will you pay more for 4G?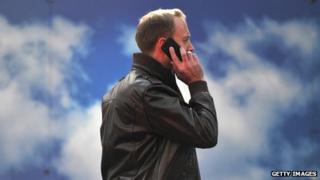 The EE 4G service goes live next week giving the owners of Orange and T-Mobile a unique opportunity to take business away from their rivals.
We were missing one vital piece of information about the service - but now we have the tariffs and the whole industry is examining what amounts to a huge gamble on customer behaviour.
For EE has in effect told its 3G customers that they will have to pay an extra £5 to go 4G. Right now the iPhone 5 on Orange, with a 1GB data allowance, costs £36 per month. If that same customer wants to upgrade to 4G they will have to pay £41 - if they still want the 1GB of data.
But of course the whole sales pitch for 4G is the much higher speeds, which means you are likely to use far more data.
I'm told that the average T-Mobile customer on a 3G contract uses between 1 and 1.5GB a month, so if they start giving the 4G network a pounding it isn't hard to see them hitting 3GB at a monthly cost of £46.
I put it to EE's boss Olaf Swantee that his company is risking putting consumers off the new service, just at the time when he could be winning them away from rivals. But he tells me that EE is offering the best 4G tariffs available anywhere in the world.
"We really think we've priced it at the sweet spot," he says. "It's all based on months of consumer research."
Mr Swantee points out that his firm is also launching a whole range of 4G services, including EE Film, which will offer a wide range of top movies to download and stream.
I point out that EE has only got a very short window of 4G exclusivity. But he thinks it might take time for rivals to get up and running even when January's 4G auction is complete.
"It's not just buying the spectrum," he says. "There's a lot to it - we've spent twelve months to get it ready. I'm very confident that we can stay ahead."
But for most consumers, 4G will be an unknown product whose qualities have yet to be tested in the real world. Asking them to pay a premium price is quite a risk.
When I ask Mr Swantee to predict how many people will take his new service, he starts to answer - then thinks better of it after checking with his PR advisor.
But if Orange and T-Mobile do not persuade plenty of Vodafone, O2 and Three customers to switch sides, then Britain's 4G revolution will have got off to a faltering start.
Let's see if there are queues at the EE shops when the service goes live next week.