Faster chips 'cut cloud-computing bills'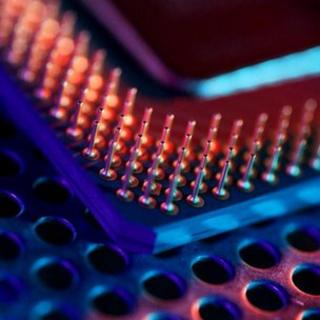 Users could cut 30% off their bills for on-demand computer services by working out what sort of chip is on the servers they are renting, research suggests.
On-demand, or cloud, services are built around what are advertised as clusters of generic computer servers.
But analysis reveals that some clusters are 40% faster than supposedly identical groups of machines.
The statistics were gathered by working out which processors were used in the hardware behind the cloud service.
Hardware help
The research was done by computer scientists at the Deutsch Telekom Laboratories in Germany and Finland's Aalto University, who did their analysis on Amazon's EC2 cloud service.
Cloud services let people rent computer power by the hour. A lot of small businesses use such services instead of running their own servers. In addition many others call on them when they have a short-lived need for a burst of computer power.
Amazon promotes its service as using generic hardware that offers the same performance to every customer.
Using tools that can interrogate the software that controls the groups of servers customers rent, the researchers identified the chip at the heart of each server in a group or instance of computers.
By taking measurements for a year, the researchers were able to spot which instances were running newer, faster chips.
Instances built around these newer machines were much faster than the clusters that used older hardware, said the researchers.
"In general, the variation between the fast instances and slow instances can reach 40%," wrote the researchers in a paper detailing their efforts. For some applications the differences were even more stark, with newer clusters working about 60% faster.
By choosing the faster instances, users could cut up to 30% off their server bills, as the newer machines would to crunch through data much faster, they said.
The researchers are now working on tools that can work out the performance characteristics of particular clusters and swap work to more powerful groups.