Tech firms and regulators meet at UN patent pow-wow
By Leo Kelion
Technology reporter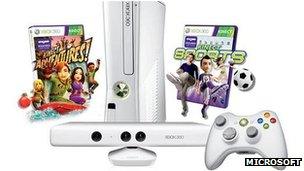 Leading tech firms, patent officers, regulators and academics are meeting in Geneva to address whether action is needed to prevent intellectual property disputes "stifling" innovation.
The event follows a flurry of lawsuits involving smartphone makers.
Companies are split over whether they should be allowed to ban rivals' devices if they do not agree a fee.
The talks were organised by the International Telecommunication Union (ITU), the UN agency responsible for ensuring phone-makers agree standards so that their devices can interact with each other.
"We are seeing an unwelcome trend in today's marketplace to use standard- essential patents to block markets," said the ITU secretary general Hamadoun Toure when the event was announced.
The discussions occur at a time when the EU is pursuing official probes into Samsung and Google's Motorola unit to assess whether the two businesses have abused some of their patents in order to "distort competition".
The talks are centring on what are known as fair, resasonable and non-discriminatory-type patents (FRAND) for innovations that are recognised as being critical to an industry standard.
Examples include technologies without which it would be impossible to access Jpeg photos or connect a phone to a 3G network. Once a patent is registered as being standard-essential, the licence holder must allow any third-party to use the innovation and agree to a fee that is not excessive.
The aim is to prevent gadgets becoming prohibitively expensive because a single device may make use of tens of thousands of patented inventions.
In some cases firms owning standard-essential rights join together to form a "patent pool".
This has been done with thousands of the patents involved in the H.264 video encoding format, so that operating system makers wishing to make use of the codec pay a 20 cent (13p) charge per sale to cover the rights-holders claims without having to negotiate with each one.
But some cases in which one-on-one deals are necessary have given rise to lawsuits where the parties involved have failed to agree on a "reasonable rate".
The licence-holders have then sought to impose import and sales bans when the gadget-makers have implemented their FRAND-type innovations without agreeing to make payments.
Infringers have sometimes argued that the licensors had deliberately demanded exorbitant rates in order to create a dispute - potentially as a bargaining chip to settle patent lawsuits involving non-FRAND-type technologies.
Apple, Microsoft and Cisco - which are all attending the talks - have called for a change to the rules so that products cannot be blocked on the basis of standard-essential patent disputes.
"The international standards system works well because firms that contribute to standards promise to make their essential patents available to others on fair, reasonable and non-discriminatory terms. Consumers and the entire industry will suffer if, in disregard of this promise, firms seek to block others from shipping products on the basis of such standard essential patents."
However, others object to this idea.
"There are situations were injunctions against unwilling licensees are a necessary remedy for intellectual property rights holders, such as a total refusal to negotiate a licence, or refusal to pay compensation determined by a competent court," argued Nokia.
Chip-maker Qualcomm also suggests that altering the rules could give rise to more, not less, litigation as it would encourage firms to resist their inventions being classed as standard-essential.
And, despite several recent high-profile cases, it dismisses talk of a patent "crisis".
"The so-called 'patent wars' should be seen for what they are: a small number of participants in a highly competitive industry in which change and innovation occur at lightening speed are locked in a ferocious battle to establish market positions for competing operating systems, with litigation being a marginal aspect of this contest," Qualcomm said in its pre-event statement.
"Once these cases settle, as they inevitably will, the current fervour will subside and 'business as usual' will resume."
Samsung, Google, Research in Motion, Google, Apple, Intel, Philips, Huawei, Sony and Hewlett-Packard are among firms which did not release statements in advance, but had registered to attend the event.
Following a request by the BBC, the ITU decided to allow journalists a chance to listen to the morning's talks during which businesses and patent officers were given six minutes to put forward their cases.
However, an afternoon session - during which the parties are supposed to discuss a possible compromise - was restricted to the participants.
Insiders suggest the event is unlikely to result in any consensus about what - if any - change to the rules should be made.
However, they say the aim is to at least agree a "mechanism" by which the issue might be resolved.
Related Internet Links
The BBC is not responsible for the content of external sites.