Google settles book scanning lawsuit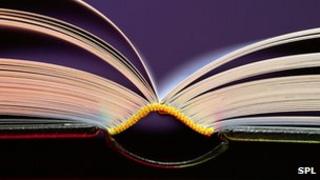 Google has settled a seven-year legal spat with the Association of American Publishers (AAP).
The row blew up in 2005 over Google's plan to scan and digitise books for a vast digital library.
The AAP said that the project could involve massive copyright infringement because it could make available digital copies of copyrighted works.
The settlement lets US publishers decide which works should, or should not, be in Google's library.
This settles one of the main objections to the library project which planned to scan every book unless publishers and authors specifically objected.
"We are pleased that this settlement addresses the issues that led to the litigation," said Tom Allen, head of the AAP in a statement.
As part of the deal Google has also agreed to provide digital copies of the works that publishers and writers make available for the library.
The detailed terms of the agreement between Google and the AAP have not been made public.
Previous agreements have been thrown out following official scrutiny of terms in US courts. This deal looks more likely to stick because it was negotiated outside the court room.
Google is also involved in another legal row in the US with the Authors Guild over its book-scanning and library project.
Michael Boni, a lawyer working for the Authors Guild said the agreement with the AAP made him "cautiously optimistic" about a potential settlement in his clients' case.