EE's 4G mobile network roll-out to start 30 October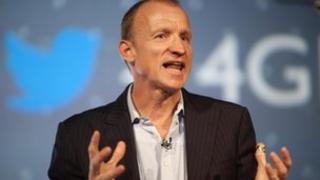 Mobile firm EE has announced that its 4G network will launch on 30 October.
It laid out its plans for the network several weeks ago but had held off announcing a date while peace talks between rival operators were brokered.
Rivals were unhappy that it would gain an unfair advantage by launching ahead of them.
O2 and Vodafone have now agreed that they would not pursue legal action to block EE's roll-out.
In return they have been promised that officials will accelerate the process to free airwaves so they can offer their own high-speed data services. Their 4G networks are due to launch in spring 2013.
EE's network will cover 16 cities this year. The firm's target is be able to offer the facility to 98% of the UK's population by 2014.
EE's chief executive Olaf Swantee said: "This is a significant milestone for the United Kingdom, and for the people and businesses of our country who will now be able to enjoy the huge advantages of super-fast 4G technology for the first time".