TalkTalk tops Ofcom broadband and landline complaints list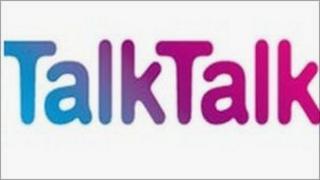 TalkTalk remains the most complained about landline and broadband provider, according to UK regulator Ofcom.
It has topped the chart since Ofcom began publishing it in October 2010.
Complaints about its broadband service often related to line faults while landline quibbles focused on billing and customer service, Ofcom said.
For mobiles, Ofcom received the most complaints about 3, while BT Vision was the most complained about pay-TV service.
The regulator said that generally complaints were falling, with all broadband and landline providers generating fewer issues between April and June 2012, compared to previous periods.
Above average
This is Ofcom's sixth quarterly report on the state of complaints in the mobile, broadband and landline markets. It aims to help consumers make informed choices when choosing new services.
During the second quarter of 2012, it received 0.53 complaints per 1,000 of TalkTalk's customers.
TalkTalk was the only provider whose complaint levels were above average for landline services, although Ofcom pointed out that this quarter saw the fewest number of complaints since it had begun publishing the data.
In the same period, Virgin Media was the least complained about with 0.14 per 1,000 customers.
In broadband, TalkTalk generated 0.42 complaints per 1,000 customers, again above the industry average. BT Retail also had above average levels of complaints during the last quarter.
Sky's broadband service attracted the least complaints - 0.10 per 1,000.
TalkTalk acknowledged it could do better.
"We recognise that there is still work to do and we are continually pushing through improvements," it said in a statement.
"Technical faults are fixed faster, more support is being offered when customers move house, and our online support system, which now accounts for 70% of customer contacts, is being further enhanced."
Despite TalkTalk topping the charts again, Ofcom said it was not planning to take any action at present. In the past TalkTalk has been fined £3m for incorrectly billing customers for services they had not received.
It is also currently under investigation about the number of silent calls received by its customers.
Ofcom said it had seen a rise in complaints about this type of call - which occur when automatic dialer systems used by call centres make more calls than they have people to take them.
Mobile complaints
For the first time, Ofcom has divided mobile complaints into two categories - pay-as-you-go and contract customers.
About 95% of mobile complaints came from contract customers, it said.
Providers received less than 30 complaints per month from pay-as-you-go users, too few for Ofcom to provide data on.
Topping the mobile phone complaints chart was 3, with 0.19 complaints per 1,000 customers, mainly driven by disputes over charges and issues with customer service.
O2 was the least complained about provider with 0.05 complaints per 1,000 customers.
In the area of pay TV, Ofcom received the most complaints from BT Vision customers, with 0.25 per 1,000 customers. Niggles tended to focus on sales processes and billing problems.
Virgin Media also generated above average complaints, with 0.07 per 1,000 customers.
Sky had the fewest unhappy customers, according to Ofcom.