Google removes The Pirate Bay from auto-complete search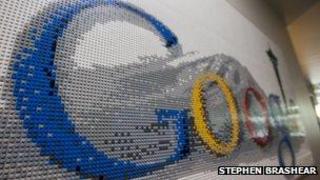 Google has restricted the presence of The Pirate Bay's (TPB) web pages in its auto-complete search facility.
When users begin to type "thepirat...", no web pages belonging to the file-sharing website appear in the drop-down list of suggested search terms, until its full name is entered.
The move is designed to prevent people using the function being pointed to copyright infringing material.
It still points to specific TPB torrent files if more specific terms are used.
Google began censoring links to other pirated material in its instant and auto-complete tools last year.
According to the TorrentFreak news website, Google added TPB to its list towards the beginning of August, leading to a sharp decline in the amount of search results it displayed for the file-sharing site.
"Google is sending out a strong signal that they are committed to combating online copyright infringement," wrote TorrentFreak's editor Ernesto van der Sar.
Similarly, when users search for terms such as BitTorrent, RapidShare or utorrent, they now have to type in the entire word and hit "search" for relevant results to pop up.
The search engine states on its support page its instant and auto-complete search blacklist includes "search queries related to pornography, violence, hate speech, and copyright infringement", although the sites themselves remain indexed.
But the move may be largely symbolic, as it does not seem to have had an impact on the number of people using The Pirate Bay.
According to TorrentFreak, the site says it has not "noticed a decrease in referrers from Google, and even if that was the case it wouldn't be a problem as only a tiny percentage of The Pirate Bay's traffic comes from search engines".
In August, Google announced in a blog post it was changing its search features to ensure legal-download websites appeared higher than pirate sites.
The move has been welcomed by record companies in the UK, and Hollywood film studios.
Movie and music companies have previously complained Google should have been doing more to fight piracy, as results related to illegal sites make it hard to find a place to download a legal version of a song or film.
The Pirate Bay and another file-sharing website, Isohunt, then said the search engine's decision was not hurting them.
They said the move would only encourage users to search for material directly through their pages.