Look out for a 4G Tuesday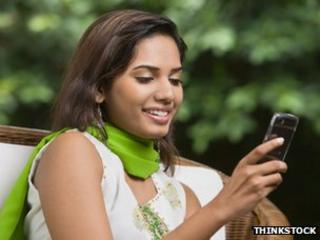 It's the biggest week of the year in the mobile phone world, with Apple launching its new iPhone in California on Wednesday. But for some industry watchers - at least in Britain - an event the day before in London looks even more important because at the Science Museum on Tuesday we will begin to see the shape of 4G Britain.
Everything Everywhere (EE) - that's T-Mobile and Orange to normal people who haven't spent millions on an outlandish new brand - has summoned journalists to the museum in an invitation which gives little away. "Please join us for exciting information on our new brand and the latest innovation in network technology," the company says.
The latest innovation is obviously 4G. After all, 11 September is the day from which Ofcom has allowed EE to use some of its existing spectrum for a fourth generation network, a move which has infuriated rival operators.
But another new brand? Perhaps it will be Something, Somewhere, because it isn't clear at this stage exactly what kind of 4G service will be provided to customers and in which parts of the country.
Still, I'm now hearing rumours that the event will provide news that could really shake up the mobile landscape. We had thought that EE's 4G might not be up and running until the end of the year, and then only for people using broadband dongles.
But a source tells me that the company will announce deals that will see four or five devices available very soon to consumers wanting to go 4G. On Saturday the Financial Times reported that Nokia was in talks with Everything Everywhere to make the network the exclusive launch partner for the new Lumia phones it launched in New York last week. I understand that the two Nokia phones will be among those announced for the network's 4G service on Tuesday.
If that is indeed the case, then it will be good for both partners. Nokia, which made little or no mention of 4G and said nothing about network deals at its New York event last week, was obviously keeping its powder dry. Now it could have a great launchpad for the Lumia 920 and 820, combining with Everything Everywhere to advertise them as the UK's first 4G phones.
The 920, which already looked a very attractive product in the brief moments I had my hands on it last week, will have something to make it stand out from the crowd - in the UK at least. For Everything Everywhere, whose 4G network may now have a year's start on its rivals, there is the opportunity to get people experiencing faster speeds and new services with a manufacturer which will be very keen to cooperate.
But there are a couple of shadows looming over the Everything Everywhere event. The fact that it is being held the day before Apple's launch suggests either that the network does not have a deal to sell the new iPhone, or that the device will not be compatible with its particular brand of 4G. One imagines that EE's executives were desperate to offer Apple just about any deal, in order to be the only operator offering a 4G iPhone in the UK, but it now seems unlikely that will happen. Of course, if it does, then Nokia's phone will look much less attractive.
The other shadow is the one that has darkened the outlook for 4G in this country for years, the threat of legal action. Ever since Ofcom announced its ruling allowing Everything Everywhere to go ahead with its early 4G plan, Vodafone and O2 have been muttering darkly about doing something to stop it.
Both know that any legal move which stopped consumers getting a service already available in many parts of the world would make them look bad. But if the service unveiled on Tuesday looks like a real threat to their profits and market share, they may decide that they cannot afford not to unleash their lawyers.
A fascinating week ahead then in the chess game which is the UK's mobile phone market - we will try to keep you abreast of all the latest moves.