Game maker Valve Software recruits hardware experts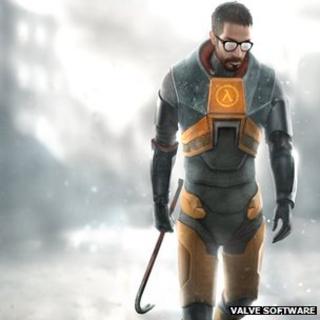 Valve Software has started searching for hardware engineers.
The game maker has posted an ad seeking applicants for the post of "industrial designer".
The job description on the ad said Valve was "frustrated" by the lack of innovation in computer hardware and wanted to change that state of affairs.
It is not yet clear what gadgets successful applicants will be working on but the ad suggests it could involve replacements for mouse and keyboard.
Before now Valve has let it be known that it wants to expand beyond games into hardware but has revealed few details about those plans.
Game gear
The job ad acknowledges Valve's debt to the personal computer but said the firm was trying to speed up the pace of innovation by "jumping in" itself.
"Even basic input, the keyboard and mouse, haven't really changed in any meaningful way over the years," reads the advert. "There's a real void in the marketplace, and opportunities to create compelling user-experiences are being overlooked."
Successful applicants will have logged at least six years in product development and be familiar with 2D and 3D design tools. Valve has released no more details about the mystery project.
In the past it has dismissed claims that it is working on a console-like device that would put its Steam online gaming service into a stand-alone box. However, tech news site Ars Technica pointed out that Valve has a patent on a controller with swappable parts.
News about the job posting came a day before Valve is due to expand its Steam online store to include non-game software.
The exact list of non-game titles will be revealed on 5 September. So far, Valve has only said that it will involve creativity and productivity applications.
Developers keen to get their software in front of Steam users have been asked to submit their creations via the Steam Greenlight portal.
Since its creation, Steam has primarily been a way for gamers to buy and download games. Currently more than 1,500 games are available via the service and it is believed to have more than 50 million users.