Midata project plan for compulsory customer data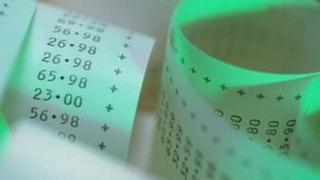 Companies could be made to give the public greater access to customer data, after a mixed response to government plans for them to do so voluntarily.
The Midata project asks utilities, web firms and shops to provide "machine-readable" records of transactions.
Businesses have until 10 September to respond to plans to make it compulsory.
The new measures, likely to be included in the Enterprise and Regulatory Reform Bill currently going through Parliament, could become law next year.
Consumer Minister Norman Lamb said: "It's clear to me that giving consumers the right to access their own transaction data promises huge opportunities for both consumers themselves and UK businesses."
"Midata will allow consumers greater insight into their everyday consumption and lifestyle habits by using applications and intermediaries to analyse their actual behaviours and thereby empower them to make better spending choices and secure the best deals.
Resistance
"This will boost competition between companies in terms of value and service, and stimulate innovation in new data management tools and systems."
Since its launch last November, 26 companies, including Google, Mastercard and British Gas, have signed up to the project.
The energy sector has led the way, with many suppliers giving customers electronic access to their transaction data.
But a Department for Business, Innovation and Skills spokesman told BBC News: "It is fair to say that there has been some resistance. The big supermarkets are reluctant, worried that the investment they have made in data analysis may be undermined if they give power to individuals."
Compare offers
To enable consumers and businesses to see what services could be possible, the government has compiled a list of examples:
electronic receipts of purchases customers can download at home to remind them when guarantees expire
document verification that would allow employees to send data such as driving licences, qualifications and Criminal Records Bureau checks to a new employer electronically
money management, advice and analysis services that would allow customers to analyse their spending by chosen categories, compare offers and set budgets
services to manage budgets with which customers could see how much they were spending on certain items, brands or companies, as well as any trends in their spending
personalised tariff lists that would allow consumers to specify exactly what they wanted in terms of gas, electricity, broadband and mobile services, leaving it to businesses to make offers that suit them
A twin project, Open Data, looking at how to give the public greater access to government information is being run by the Cabinet Office.