Google's anti-piracy move prompts file-sharers' reply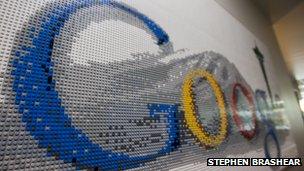 Two file-sharing websites have suggested that Google's decision to demote in its search results websites linked to copyright-infringement complaints would not harm them.
The Pirate Bay and Isohunt said the move would only encourage users to search for material directly through their pages.
The two services added that Google was not their main source of traffic.
Google made the change after complaints from the media industry.
It also confirmed to the BBC that YouTube videos would be subject to its new regime.
Isohunt's owner had suggested that the Google-owned video clip site would be given preferential treatment because it was excluded from the firm's Transparency Report list of sites in which it highlighted copyright removal requests.
But a spokeswoman for the search giant said: "This update applies to all websites including our own - YouTube, Blogger, etc."
Despite this the move is unlikely to make much change to the rankings of Google's services or other platforms dominated by user-generated content such as Facebook and Twitter, since copyright flagging is just one of many factors that will influence their placing.
Google added that material on YouTube which infringed copyright would be removed from the website completely "in accordance with the law" if it became aware of it.
The new search results are organised according to the number of factors, including the amount of "valid copyright removal notices" Google has received about individual sites.
Those with more notices are likely to appear lower down.
"That Google is putting our links lower is in a way a good thing for us. We'll get more direct traffic when people don't get the expected search result when using Google," said The Pirate Bay in a blog post.
"The thing we don't like with this is... they're dictating terms."
Gary Fung, owner of BitTorrent Isohunt, said that only 21% of its traffic came from Google.
"We have plenty of torrent links to non-copyright infringing content, and we'll be adding 1.4 million more from the Internet Archive soon," he wrote on an Isohunt forum.
Mr Fung also queried the validity of the removal notices which he claimed could be spammed.
Those wishing to protect their copyright on YouTube are encouraged to use a free tool called Content ID which digitally fingerprints their work and notifies them if it appears on the site, Google said.
The copyright holder can then decide whether to leave it, have the content taken down or make money from it by adding adverts.
Related Internet Links
The BBC is not responsible for the content of external sites.