Germany re-opens Facebook facial recognition probe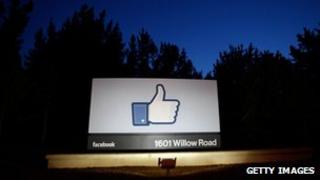 German data privacy authorities have re-opened an investigation into Facebook's use of facial recognition.
The dispute involves the site's use of software to amass a database of its users' faces in order to make photo-tagging suggestions.
Data protection commissioner Johannes Caspar said the data had been collected without users' consent.
Facebook said it complied fully with EU data protection and privacy laws.
The database is used to power its Photo Tag Suggest feature - a function which works out who someone in a picture is based on previously gathered photographs of that person.
Users can then choose to tag their friends, who are then notified that a new picture of them had been uploaded.
The feature, like many on Facebook, operates on an opt-out basis, an approach heavily criticised by Mr Caspar who has demanded that the database is destroyed.
He argued that it was gathered without users' consent and therefore illegal.
Suspended
Photo Tag Suggest was among several features audited last year by data protection authorities in Ireland, where Facebook's EU headquarters is based.
The audit determined that while Tag Suggest was legally compliant, more efforts could be made to inform users of their involvement. Facebook's moves to address auditors' concerns are currently under review.
The social network said in a statement: "During our continuous dialogue with our supervisory authority in Europe, the Office of the Irish Data Protection Commissioner, we agreed to develop a best practice solution to notify people on Facebook about Photo Tag Suggest."
As of 1 July 2012, Facebook has suspended the feature for any new European users of the site while it continues to discuss the matter with the authorities.
German data regulators suspended their initial investigations while discussions between Facebook and Irish authorities were taking place.
In a statement, Mr Caspar welcomed Facebook's decision to block the feature for new users, but said it did not go far enough to address his concerns.
He said: "It is to be welcomed that Facebook clearly recognises that the process of collecting biometric data is at least not in accordance with data protection law in Europe. But Facebook can't just stay halfway there."