UK urban areas battle for 'smart city' cash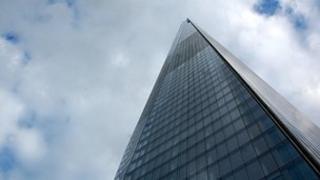 Thirty urban areas across the UK are competing for a single £24m prize to help them become "smart cities".
They will submit plans to integrate infrastructure, like that for water or transport, with communication networks.
The goal is to collate data for better services - for example, warning commuters of traffic jams.
Each area has been given £50,000 by government-sponsored innovation group Technology Strategy Board to complete feasibility studies for their plans.
"It is a brave decision to give all the cash to one project," said Jo Dignan from technology analysis company Ovum.
"But I think it was the right thing to do. This could be a market mover, I can't think of anything else like it in the world," he said.
Made public
Technology Strategy Board chief executive Iain Gray said: "We planned originally to fund 20 feasibility studies - but because of the number of high quality initial proposals received from councils across the whole country, we decided to increase the funding available so that 30 studies could be carried out."
All the studies will be made publicly available to inform similar projects in the future.
The 30 areas chosen are: Belfast, Birmingham, Brighton & Hove, Bristol, Cambridge, Camden, Cardiff, Coventry, Derby, Dundee, Enfield, Glasgow, Ipswich, Leeds, Leicester, London, Manchester, Milton Keynes, Newcastle, Nottingham, Peterborough, Plymouth, Salford, Sheffield, Southampton, Southend-on-Sea, Stoke-on-Trent, Sunderland, Swindon and Warrington.
The feasibility studies must be submitted by 14 November and the winning area will be announced in January.