4G - coming at last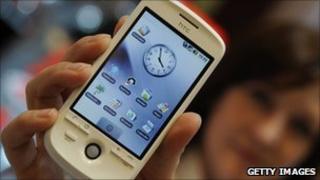 Finally, 4G is coming to the UK - but don't get too excited just yet. In the plans laid out by Ofcom this morning for the much-delayed auction of 4G spectrum, the regulator envisages that consumers will start getting access to the new superfast mobile services in late 2013. Meanwhile, in countries like the United States and Germany, 4G is already becoming commonplace.
When I read the press release this morning, my first reaction was that there had been yet another delay. Having said in October 2011 that the auction would be delayed - "perhaps starting in Q4 2012" - the news today was that the auction process would start before the end of the year, but "the bidding phase" would begin in early 2013.
But Ofcom was quickly on the phone to insist that there was no new delay, nothing had changed, and that this was how a process which has always involved lengthy consultations had always been envisaged.
No wonder the regulator is sensitive on this point - frustration has mounted at its headquarters on the banks of the Thames as threats of litigation from the ferociously competitive operators have repeatedly set back the prospects for a 4G Britain. Now, with 1,000 pages of detailed documents released today, Ed Richards and his colleagues believe they can finally get the show on the road.
If nobody throws another legal log on the road, the auction should be over by Easter next year. Sometime in the spring, a bank of computers at Ofcom will receive the final online bids from four, perhaps five, perhaps even six aspiring 4G operators, and we will finally be clearer about the future of the mobile internet in the UK.
We know for certain that four players - Vodafone, O2, Everything Everywhere and Three - will be in the running. The first three seem certain to get the spectrum they need - at a price - but the fourth place will go either to Three or to a new entrant to the market. Ofcom is making it clear it would like to see some new blood, and there is speculation that BT, TalkTalk or even Google might be interested. Many analysts, however, think it unlikely that new entrants can make a convincing business case to get involved, and that the status quo will be preserved.
Why should consumers care about any of this? Two reasons - extra capacity and broadband coverage for rural Britain. Some startling figures released this week by Three show just how much data the modern smartphone user is gobbling up. Its average contract customer now consumes 1.1GB per month, compared to just 450MB last summer. All the networks are coming under strain as we use our phones to watch video or play games or check Facebook, so that extra capacity that 4G promises will be needed.
Then there is the possibility that 4G could provide a lifeline to rural Britain, where many people are waiting with increasing impatience for fast broadband. A survey by the research firm Point Topic shows that 13% of UK homes - that's nearly four million - still cannot get broadband speeds higher than 2Mbps. These homes are often in places that are also 3G notspots.
Now Ofcom has made one of the conditions for 4G bidders that they should provide indoor mobile broadband coverage to at least 98% of the population by 2017. For quite a few people, that means a mobile internet connection could be a better and cheaper bet than waiting for fast fibre broadband to come to their door.
Twelve years ago I watched in a room in Canary Wharf as the bids arrived by fax for the 3G licences which we were told would make wireless internet a reality for the first time in the UK. One bidder, Vodafone ended up paying nearly £6bn for its licence - and it was then several years before it actually launched its 3G service.
This time around, the whole auction is expected to raise less than that - but the stakes for the operators and for the future of our technology economy are perhaps even higher. And maybe this time 4G will deliver on that promise of making the wireless internet a reality for everyone in the UK.