Cash prizes to reward young Pi programmers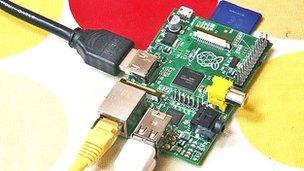 Children and young people getting to grips with the bare-bones Raspberry Pi computer could win cash prizes for their programming prowess.
Prizes of $1,000 (£645) will be given to the child and teenager who have written the best software for the Pi.
The first competition runs for two months, but in the future the Pi foundation will run weekly contests.
The Raspberry Pi is a small, programmable computer built around the processors in mobile phones. Costing only $25 (£16), the device is intended to inspire young people to get to grips with programming. It comes with an easy-to-use programming package already installed.
The first competition will run until 1 September 2012 and has two age categories - 13-and-under, and 14-to-18.
In each category, the winners will receive $1,000 and up to five runners-up will be given $200.
"These are the first steps in the foundation's plan to return the bulk of the profit from selling units to young people in the form of prizes and other incentives," said executive director Eben Upton.
The competition was announced at the Games Britannia conference in Sheffield.
Related Internet Links
The BBC is not responsible for the content of external sites.