Lulzsec: UK men plead guilty to hacking charges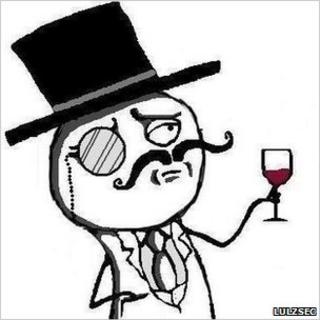 Two members of the computer hacking group Lulzsec have pleaded guilty to charges they attacked several high-profile websites.
Ryan Cleary, 19, and Jake Davis, 18, admitted being part of Lulzsec, an offshoot of the Anonymous collective.
They and two others - Ryan Ackroyd, 25, and a 17-year-old boy - deny other similar hacking charges.
Lulzsec claimed responsibility for attacking the UK's Serious Organised Crime Agency (Soca) website.
Mr Cleary, from Essex; Mr Davis, from the Shetland Isles; Mr Ackroyd from South Yorkshire and the unnamed 17-year-old will all face trial in April 2013.
Splinter group
Mr Cleary also faces charges in the US, where he stands accused of breaking into a number of websites, including that of the US X Factor, in order to deface them and steal personal details.
Lulzsec emerged as a splinter group of the Anonymous hacking collective in May 2011.
Their name stood for Lulz Security - where "Lulz" is a play on words of the popular internet phrase "lol", meaning "laugh out loud".
They employed techniques to flood websites with high traffic - known as a DDoS attack - in order to render them unusable.
Lulzsec claimed to have attacked News International, whose website for The Sun was defaced with a false story suggesting that the newspaper's owner Rupert Murdoch had died.
Lulzsec had previously posted a story on American broadcaster PBS's website suggesting that deceased rapper Tupac Shakur was in fact alive.