Semaphore and smoke signals - faster than broadband?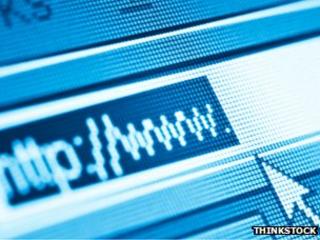 How long should broadband users have to wait for a web page to load? And how long should it take to install a regular software upgrade over your broadband line? How does six minutes to load and complete a BT Speed Test and 4,500 hours to download some Apple software updates sound?
That, according to people in the village of Kettleholm near Lockerbie in Dumfries and Galloway, is a common experience. They contacted me over the weekend to tell me of their concerns about a broadband service which they say is virtually useless, and is making doing business in a rural community very hard indeed.
The villagers have resorted to YouTube to highlight the difficulties they face. It was there that I found this video illustrating the length of time it takes to load the BT Speedtest page, and this one of that interminable software update. Best of all, this video shows how they've come up with alternative methods of communicating - from semaphore to smoke signals.
There is only one wholesale broadband provider in the area, and that is BT, providing a service down standard copper telephone lines from the exchange. Ruth Ritchie, who made some of those YouTube videos, tells me that what is particularly frustrating is the fact that the service changes by the minute. "You can sit there watching it and at one stage it's a perfect service - then it will drop right in front of your eyes." And indeed her email to me summed up the problem:
"At the start of this I said the connection was good, now Safari can't load Google… Have you any idea how hard it is to find anything out without the internet, even how to complain?"
Still, Mrs Ritchie and around 150 of her neighbours in this sparsely populated area have got themselves organised and have complained to BT and to local politicians. Since then, engineers have visited several homes without apparently getting to the root of the problem.
When I asked BT for a response, the firm sent me this statement:
"Kettleholm telephone exchange is a modern digital exchange, System X and offers broadband speeds of up to 8mb/s. We were not initially aware of a problem with broadband in Kettleholm as only a small number of the 120 end users reported problems with their service. The service appears to have gradually degraded over time without triggering any of our alarms. Engineers recently reset equipment in the exchange and tests show that broadband speeds have risen. We will continue to monitor the situation and would like to apologise to everyone for the frustration and inconvenience they have experienced."
Broadband campaigners will say there's a simple answer - replace the exchange and its copper cables with the fast fibre service that is now becoming common across Britain. But Kettleholm is in that "final third" of the UK where BT and Virgin Media believe the economics of fibre just don't stack up. There is around £800m from the TV Licence Fee which the government has set aside to fill in the gaps in coverage. Most, if not all of that looks likely to end up with BT, but it's taking time to allocate money out and it is not clear whether it will ever reach places like Kettleholm.
Earlier this month we discovered that BT does have some spare cash to spend - £738m to be precise. That is what it has paid to get the rights to Premier League football games over the next three years.
Understandably, the company feels it has to invest in that kind of programming to persuade people to sign up to BT Vision and its Infinity fast fibre broadband service - and in turn make the economics of the whole project stack-up.
But those who are going to miss out on the superfast revolution may be asking whether fibre, not football, would have been a better destination for BT's cash. Meanwhile Ruth Ritchie finds one thing particularly irritating - the leaflets which come regularly in the post advertising the fabulous BT Infinity 80Mbps service which she has no prospect of receiving.