Game maker Valve appoints in-house video games economist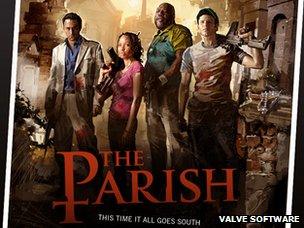 Game maker Valve has appointed an in-house economist to help manage the virtual economies that have sprung up around its many titles.
The company has signed up economics professor Yanis Varoufakis as their resident expert adviser.
Valve contacted Prof Mr Varoufakis as it started to think about linking game economies and hit virtual currency exchange problems.
It comes as South Korea attempts to crack down on trading in video games.
Mr Newell had been reading Prof Varoufakis's blog post about the economic imbalance between Germany and Greece.
"We were discussing an issue of linking economies in two virtual environments (creating a shared currency)," wrote Mr Newell, adding that this seemed to have direct parallels with what had happened in the real world.
Intrigued, Mr Varoufakis replied and then visited Valve to talk about the issues. This was despite the fact that he was not a gamer and he last played a computer game - space invaders - in 1981.
Prof Varoufakis said he had decided to sign on with Valve because of the novel applications of economic theory it would lead to.
"Also," he said, "Valve's digital economies are a marvellous test-bed for meaningful experimentation."
By contrast, he said, such experimentation was impossible in the real world. This situation, he wrote, meant economists often relied on hunches or happy accidents to avoid reaching absurd conclusions about the underlying causes of financial activity.
At Valve, Prof Varoufakis said he would be doing a lot of data mining and experimentation to help the company understand what was happening in the online economics springing up around its own titles and the Steam game-playing service.
Valve is not the first game firm to employ a professional economist. Space trading and combat game Eve Online signed up Eyjolfur Guomundsson to advise it on in-game economics in 2007.
As Valve steps up its efforts to do more with game economies, South Korea has decided to crack down on the trading of virtual items.
Reports suggest that South Korea's Ministry of Culture, Sports and Tourism will enact a law banning game trading later this year.
Online markets have sprung up that let players buy virtual cash to use in games, or trade hard-to-find gear for real money.
In a statement, the South Korean authorities said trading of game cash and gear was a "serious hindrance" to a healthy game culture.
It estimates that 60% of the items being traded on official and unofficial market places were generated using automated programs that "farm" games for loot.
Those who break the law could face large fines or prison terms.
Related Internet Links
The BBC is not responsible for the content of external sites.