Second Habbo Hotel investor 3i checks out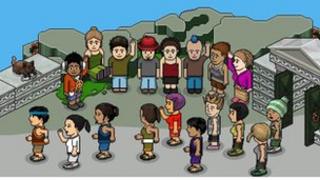 The biggest investor in Sulake, parent company of Habbo Hotel, has withdrawn its funding in the light of accusations that the network harboured paedophiles.
Venture capital firm 3i owned a 16% share in the company.
Sulake has suspended chat on the network after revelations that Habbo was used to groom youngsters for sex. The chief executive said he was reviewing long term plans for the site
The firm's second biggest shareholder withdrew its investment on Tuesday.
Retailers have pulled Habbo gift cards from sale.
A two-month investigation, conducted by Channel 4, found that paedophiles regularly used the virtual hotel to engage children in sexually explicit chat.
"Since muting the community we have launched an internal review of the site and we will inform our users of outcomes just as soon as we are able," said a spokeswoman for Sulake.
It said that the firm currently has 225 moderators for a community of 250 million users.
At the time of its investment in Sulake, 3i said that it was attracted by its "pioneering fresh and innovative approach to building online social communities for teenagers".