Habbo 'muted' following explicit sex chat claims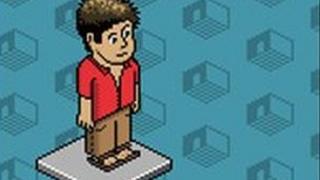 Habbo Hotel, a popular social network for children, has temporarily suspended the chat function on the service.
It follows allegations that paedophiles are using the virtual hotel to groom youngsters for sex.
A two-month Channel 4 investigation revealed that explicit sex chats were common within minutes of logging on to the service.
The decision to suspend chat has angered Habbos, as users of the hotel are known.
All chat on the service - which has 250 million users - has been suspended, the firm announced last night.
"Habbos, due to the challenging behaviour of a few users, we have decided to mute the site and will update you when we have more information," the firm announced on Twitter.
Speaking in a blog post on parent site Sulake , chief executive Paul LaFontaine said that the firm "was reviewing the long-term plans for the Habbo community".
Habbo claims that it tracks 70 million lines of conversation daily and employs more than 225 moderators.
Spotting paedophiles
Many felt the move to mute conversations was unnecessary.
One tweeted: "Habbo Hotel has always been full of paedophiles. Avoiding them was part of the game."
Retailers WH Smith, Game and Tesco have announced that they have taken the Habbo gift card off sale, pending further investigation.
Venture capital firm Balderton told the BBC it had decided to drop its stake in Habbo's owner, Sulake.
In the game, players, using avatars, move from room to room, chat to other users and furnish their rooms using credits.
Posing as an 11-year-old girl, a Channel 4 News producer said she had witnessed "very sexual, perverse, violent, pornographic" chats.
Rachel Seifert spent two months on Habbo and said after she took part in online chats, she had quickly found herself in the middle of conversations of extremely explicit sexual nature.
John Carr, a consultant on child internet safety acknowledged that some children will know how to use online services.
"I don't doubt some kids are super smart, can 'spot a perv' and avoid them with no difficulty, but... not everyone has that talent," he said.
Last year, paedophile Matthew Leonard was sentenced to seven years after admitting grooming young girls he had met via Habbo.
A spokesman for children's charity Childnet told the BBC: "The message from us is that children need to know how to stay safe."
Social network Club Penguin puts safety at the top of its agenda by using filters that limit what can be discussed.
While Moshi Monsters, another child-friendly social network, bans private messaging.