Habbo investor pulls out after 'explicit' sex allegations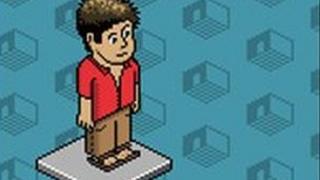 One of the biggest investors in popular children's online game Habbo has pulled out after concerns were raised about "explicitly sexual interactions".
Venture capital firm Balderton told the BBC it had decided to drop its stake in Habbo's owner, Sulake, last week.
A Channel 4 inquiry uncovered "very sexual, perverse, pornographic violent" chats taking place in the game.
Sulake said it was aware of the claims and was taking steps to protect children.
With some 10 million unique users per month, Habbo is one of the world's largest online communities for teenagers.
Paedophile jailed
It is not the first time Habbo has been linked to inappropriate sexual allegations.
Last year paedophile Matthew Leonard, 21, of Billericay, Essex, was sentenced to seven years imprisonment after he admitted grooming young girls he had met in Habbo.
The game is set in a virtual hotel and, using avatars, players move from room to room, chat to other users and furnish their rooms using credits.
Posing as a young girl, a Channel 4 News producer said she had witnessed "very sexual, perverse, violent, pornographic" chats.
Rachel Seifert spent two months on Habbo and said after she took part in online chats, she had quickly found herself in the middle of conversations of extremely explicit sexual nature.
"Within two minutes I was being asked individually 'do you have a webcam?', 'can we chat on [instant messenger service] MSN, on Skype?'" she said.
"I was also within a couple of minutes asked to strip, fully naked, and asked what would I do on a webcam."
Ms Seifert said she had played the game 50 times, and every time had had similar experiences.
'Very concerned'
Sulake's second-largest investor, Balderton, said it had decided to drop its stake in the business.
A Balderton representative confirmed that the company had given notice to Finnish-based Sulake last week about exiting the investment.
Sulake chief executive Paul LaFontaine told the BBC that the company was "very concerned" to hear about the incidents and would act quickly to remedy any lapses in user security.
He added: "We have responded immediately to remove offending content. We already filter content and block inappropriate users.
"Since hearing about the findings of the investigation we have increased the number of active moderators at any given time and strengthened our automated filtering technology."