123-Reg hosted websites go offline after 'China attack'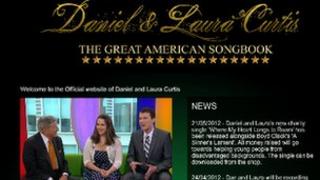 Clients of the web hosting company 123-Reg have seen their sites go offline after reports of an attack on the firm.
The business-focused service says it hosts three million domain names and more than 1.4 million sites, making it the UK's biggest domain provider.
A statement on its site said "issues with our DNS servers... will affect email and initial loading of pages".
The Register reported it had earlier claimed to be under attack from China.
It said a previous status update had said that the firm's servers had been struck by "a massive distributed denial of service (DDoS) attack" from the country.
DDoS attacks involve malicious parties using a large number of computers - some of which may have been hijacked - to overload their target with web requests.
123-Reg's chief executive said the firm would continue to update customers as it acted to resolve any remaining disruption.
"The issue started at 11.06am and we had contained the primary attack within 15 minutes of it happening," said Thomas Vollrath.
"As the largest domain provider in the UK, and coupled with the increase of these types of attacks across Europe in particular, we know we are a prime target - but we have a team in place 24/7 to monitor and address this.
"Our network of back-up servers ensured we were able to move our traffic across very quickly."
Mr Vollrath confirmed that the firm believed the attack had "come from China".
Growing problem
Laura Curtis, Cardiff-based owner of the greatamericansongbook.co.uk, was one of the clients affected by the problem.
"I noticed our pages were offline after people emailed me saying our website link was dead," she told the BBC.
"I run a singing group with my husband and we rely on people being able to see our videos for bookings."
The site appeared to be accessible again by Wednesday afternoon.
Other firms caught up by the problem included the Windsor-based dating site creation site White Label Dating and Hertfordshire-headquartered tech support service ITVet.
"A denial of service attack doesn't involve loss of personal data so people shouldn't worry about having lost private information," Graham Cluley, senior technology analyst at the security firm Sophos, told the BBC.
"But you can lose money if your site goes down meaning you can't do business online - and it can be done with fairly low tech.
"Hackers around the world appear to be increasingly taking advantage of the fact that it's a relatively easy to bloody the nose of targeted organisations."