Kodak suffers image preview patent ruling setback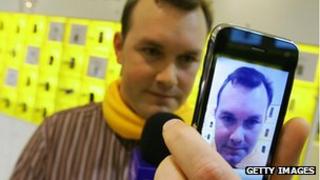 Kodak's efforts to enforce a digital image patent have been dealt a blow by the US International Trade Commission.
A preliminary ruling by the body recommended that a claim against Apple and Blackberry-maker RIM should be ruled invalid because of the innovation's "obviousness".
The patent, submitted in 1997, relates to a way of creating image previews.
Kodak filed for bankruptcy protection in January and is seeking to sell many of its patents to secure its future.
The firm said it planned to appeal against the ruling, but its share price fell by more than 25% after the announcement.
A full panel of the ITC's judges is now expected to issue a final ruling on the matter on 21 September.
Patent auction
Kodak decided to stop making digital cameras in February after warning that it was running short of cash.
However, it still makes money from its portfolio of 1,155 digital imaging patents which have been licensed to more than 30 companies.
It had previously used the patent to "produce preview images of acceptable quality" while in live view mode to secure a licensing deal with Samsung. It had also taken legal action over the technology against Fujifilm, HTC and others.
While the latest ITC ruling noted that Apple's iPhone 3G model and several Blackberry devices had infringed the patent, the judge indicated this was not grounds for the devices to be banned from sale in the US, on the grounds that the innovation did not deserve its patent status.
The judgement calls into question whether the firm's other digital imaging patents could suffer a similar fate - threatening the value it might raise by auctioning them off.
However, one expert told the BBC it would be rash to say interest in the sale would now dwindle.
"You have to look at each patent on a case-by-case basis, and the fact that one case has been ruled to be too 'obvious' to enforce should not be generalised to mean all of Kodak's other patents are invalid," said Ilya Kazi from the UK's Chartered Institute of Patent Attorneys.
"Such rulings are quite normal because when litigation occurs the defendants are incentivised to dig deeper than the US Patent Office did when it originally granted the patent.
"But that doesn't mean you should throw out the baby with the bathwater and assume the same applies to the the company's other technologies."