Nasa sets challenges for citizen scientists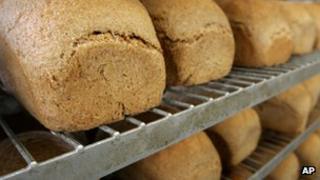 US space agency Nasa has launched a competition to find "space apps" to aid space exploration and education.
The two-day event will bring programmers together on seven continents to see how creative they can be with Nasa's store of space data.
Problems Nasa wants solved include improving data sharing after disasters and spotting good lunar landing sites.
Coders on the International Space Station and at McMurdo base in Antarctica will join in.
The event runs from 21-22 April at more than 25 venues around the world. Hundreds of people have registered to go along and take part in the various challenges.
Space trips
Nasa hopes the weekend will lead to the creation of mobile apps, software, and hardware as well as visualisations of some of its large data sets.
The resulting code will be judged and used by Nasa in its space exploration missions. One challenge hopes to find a way to let astronauts bake bread in space to improve morale by reminding them of home.
Other challenges are more Earth bound and are directed towards aims such as better ways to monitor water use - to ensure scarce supplies are not depleted or warn of impending droughts.
In a statement, Nasa said the Space Apps Challenge was a citizen science event that would help to change the way the US government interacted with people.