Facebook criticised over data download tool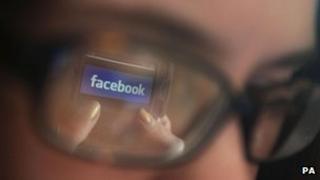 Facebook has updated a tool that lets users look at some of the data the social network holds on them.
The update gives people an "expanded archive" of their activity on Facebook letting them see friend requests and login locations.
Facebook said other categories of data would be added in the future.
Campaigners said the data shared did not go far enough and handed over only a "fraction" of the information European laws demand.
Raw access
Facebook's Download Your Information tool was first introduced in 2010 and gave people a digital copy of the photos, posts and messages they had shared on the social network.
Those who took the chance to get their archive got a compressed file full of data.
In a blogpost explaining the change , Facebook said the updated tool would be gradually rolled out to all users.
Campaigners said the change should have included much more information. The download tool supplied data in 22 categories, far fewer than the 84 demanded by European law, said Max Schrems, an Austrian law student who founded the Europe v Facebook pressure group.
He said updating the tool was an attempt to "fool" users as it did not give people access to the raw data they were entitled to.
Europe v Facebook had filed several complaints about Facebook's privacy policy, he said, but they would not have been able to do this if they had relied only on the processed data provided by the download tool.
Instead, Mr Schrems and other campaigners used an online form on Facebook to request the unprocessed data held on them. Facebook removed this form after 40,000 people used it to lodge requests to see their data.
Facebook has faced persistent criticism over what it does with the data people surrender about their lives and relationships.
In late 2011, the Irish data protection commissioner issued a report on Facebook's privacy policy and said it should give people better access to their data and do more to tell them what is done with it.
The commissioner said it planned to conduct a formal review of the progress Facebook has made towards complying with the recommendations in July 2012.