Microsoft buys and licenses AOL patents in $1bn deal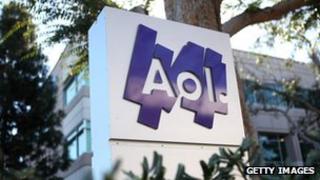 Microsoft is buying the majority of AOL's patents in a deal worth $1.06bn (£668m).
A statement said the agreement covers theintellectual property rights to more than 800 innovations.
Microsoft will also be granted licensing rights to about 300 patents that AOL is keeping.
It is the latest in a series of such deals as technology firms act to bolster their chances in related lawsuits.
If a company successfully sues another it can demand a sales ban of its competitor's products, or force the loser to pay expensive licence fees.
Since the start of the year Intel, Google and Facebook are among those to have bought significant numbers of patent from other tech companies.
Court cases
AOL said it intended to pass on a "significant portion" of the proceeds of the sale to its shareholders.
"The agreement with Microsoft represents the culmination of a robust auction process for our patent portfolio," said the firm's chief executive Tim Armstrong.
Its shares rose more than 40% on the news.
Microsoft's executive vice-president of legal affairs, Brad Smith, said: "This is a valuable portfolio that we have been following for years and analysing in detail for several months."
The companies said that the transaction is expected to be completed by the end of 2012.
European cases
The deal comes ahead of Microsoft's appearance in a court in Mannheim, Germany on 17 April when it faces claims that it infringed Motorola Mobility's H.264 video-compression technologies.
Microsoft has moved its European software distribution to the Netherlands ahead of the judgement to prevent a potential shipments ban that might affect distribution of its Windows 7 system software and Xbox 360 gaming consoles.
Microsoft had previously asked a court in Munich to halt sales of Motorola's Razr smartphone claiming it infringed one of its user interface patents.