Carpathia seeks help with Megaupload data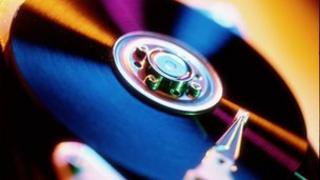 The company looking after the data of closed file-sharing site Megaupload has appealed for help managing the giant pile of information.
US hosting firm Carpathia said maintenance on the 25 petabytes of data was costing it $9,000 (£5,700) a day.
It has filed a court motion to find outwhat it can do with the data left behind when Megaupload was shuttered.
It suggests getting help paying for the maintenance or starting a programme to give data back to former users.
Data burden
File-sharing site Megaupload was raided and shut down on 20 January in an operation co-ordinated by US authorities who alleged the site was aiding the pirating of copyrighted works.
Megaupload founder Kim Dotcom (formerly Schmitz) and the firm's senior managers arrested in the raid deny the charges.
When Megaupload was active it signed a deal with Carpathia to act as the hosting firm for all the data members wanted to store.
At the time of the raid, Carpathia was overseeing 25 petabytes of data for Megaupload stored on servers worth about $1.25m (£780,000).
Since the raid, Carpathia has spent about $567,000 maintaining this data even though Megaupload is no longer paying its bills. It cannot delete the data and use the servers for other customers because of the ongoing legal action.
In a statement Carpathia said it had tried in vain for weeksto get permission to start returning data to former customers of Megaupload. With no agreement forthcoming it has filed legal action to force a decision.
Carpathia said one solution would be to briefly restore the Megaupload site and let users retrieve their data. Alternatively it would like someone else to take control of the data or pay to keep the information intact.
The US government and the Motion Picture Association of America, which helped co-ordinate the raid, have said they would not take custody of the data.
"Requiring a third-party like Carpathia to bear the costs of preservation of 25 petabytes — a historically and mind-bogglingly large amount of data — is unduly burdensome," said the hosting firm in its court filing.
Carpathia said one petabyte (one million gigabytes) is big enough to store 13.3 years worth of high definition TV).