Facebook purchases IBM patent following Yahoo dispute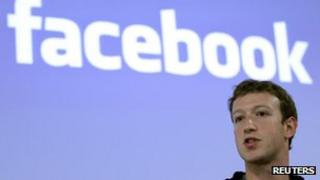 Facebook has confirmed it has bought some of IBM's intellectual property rights.
The social network would not provide further detail, but Bloomberg has reported thatthe deal involved 750 patentsinvolving software, networking and other technologies.
It said that Facebook previously owned just 56 secured patents.
The move comes less than a fortnight after Yahoo launched a lawsuit against Facebook.
The web portal claimed that Mark Zuckerberg's company's "entire social network model" was based on its technology, and infringed its rights to innovations involved in messaging, privacy controls, advertising, customisation and social networking.
The Verge reported an unnamed source's claim that at least some of the patents involved in this latest dealmight have been licensed by IBM to Yahoo.
Facebook, IBM and Yahoo all declined to comment when asked to confirm this by the BBC.
Share sale
Facebook announced in February that it planned a $5bn (£3.2) initial public offering - the biggest such share sale by an internet firm.
Later that month, Yahoo first warned of a possible US patent lawsuit. It followed through on the threat on 12 March.
Analysts said it might be trying to replicate a tactic carried out in 2004 when Google settled another patent dispute by giving Yahoo shares issued in its flotation.
But one lawyer said that Facebook's new acquisition might give it scope to resist a similar outcome.
"If Facebook has bought patents that IBM had already licensed to Yahoo it could tilt things in their favour," said Ilya Kazi from the UK's Chartered Institute of Patent Attorneys.
"It would certainly strengthen Facebook's negotiating hand. Depending on the sale terms they could terminate the licenses which could put Yahoo in a difficult position."