Learning from Mr Daisey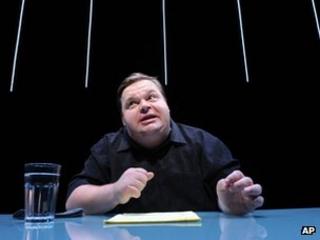 Back in January, I heard the most extraordinary piece of radio I can remember in a long time. This American Life, the brilliant Chicago Public Media series, devoted its whole programme to an investigation into working conditions at the Chinese factories where Apple products are made.
What made it so compelling was that it was the work not of a journalist, but an actor Mike Daisey, whose stage show The Agony and Ecstasy of Steve Jobs formed the basis of the programme. It seemed to provide more evidence of the democratisation of journalism. Who needs trained reporters when bloggers, actors, ordinary citizens can do as well or better?
And Mr Daisey himself had already made this case, accusing technology journalists last year of being cowards, suborned by the companies they covered, and so incapable of exposing the kind of abuses he had uncovered.
But two months later This American Life has revealed something shocking. The programme's presenter Ira Glass told listeners in a blogpost: "We've learned that Mike Daisey's story about Apple in China - which we broadcast in January - contained significant fabrications. We're retracting the story because we can't vouch for its truth."
It turns out that the Mike Daisey misled the programme's editors and fact-checkers about the nature of his visit to China and what he had seen with his own eyes. Crucially, he'd made it impossible for them to contact the interpreter he'd taken with him on trips to the factories, claiming he had no way to reach her.
When a China-based correspondent for a sister programme, already suspicious about some of the details in the report, did manage to contact the interpreter, much of the story fell apart. She didn't remember meeting any underage workers with the actor, they'd not encountered workers damaged by a dangerous chemical, and, as for that extraordinary moment when an injured worker exclaimed in wonder when shown a working iPad for the first time - it never happened.
Over the weekend This American Life again devoted a whole hour to Mike Daisey and his investigation. But this edition was a mea culpa by the programme makers, revealing what had gone wrong and how it had been uncovered.
In some ways it was as gripping as the original programme. The encounter between Mike Daisey and Ira Glass was painful, with achingly long silences as Daisey pondered his responses. At stages it felt like a therapy session, with Glass trying to draw out the actor's reasons for thinking that it was alright to be cavalier about the facts.
But what emerged was a profound clash of cultures between the journalist and the actor. Ira Glass believes that if all the "facts" are not true, then Mike Daisey's work should be clearly labelled - in the theatre as well as on the radio - as fiction. The actor believes that his method is a valuable way of getting across a higher truth: "I'm not going to say that I didn't take a few shortcuts in my passion to be heard. But I stand behind the work."
He does, however, concede that his story "isn't up to the standards of journalism" and should have stayed in the theatre, rather than being elevated to a radio programme. So what should we conclude from this whole sorry saga? That there was nothing worth investigating about working conditions in China?
I don't think so. The professional journalists at the New York Times mounted their own inquiry into how those iPads and iPhones are made, uncovering some worrying issues, and Apple has been forced to respond by calling in an external group to carry out inspections. (It should be noted that other electronics firms which use the same suppliers have been rather quiet about the whole issue.)
The bigger question is what we've learned about journalism in the age of what the writer Andrew Keen has called the "cult of the amateur". I believe the whole affair has reinforced the value of journalism as a profession. Because it was professional journalists at This American Life who uncovered the truth about their own programme, and professional editors who had the courage and integrity to make a very public admission of their errors.
Mike Daisey was not completely wide of the mark in his criticism of technology journalists - there is a real danger for any specialist in being too close to an industry. But he has done a lot of damage to the idea that anyone with a bit of passion and a flair for language can be a reporter.
That's not to say that citizen journalists and bloggers haven't contributed greatly to the flow of information, comment and insight that the digital age has brought us. Nor is a professional training any guarantee that a journalist will prove to be accurate, honest or ethical.
But to listen to the forensic job that Ira Glass does in his interview with Mike Daisey is to come away convinced that the values to which professional journalists aspire are worth preserving.