Homeless hotspots plan causes controversy for BBH ad agency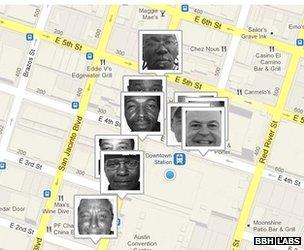 An "experiment" which involved using homeless people as mobile wi-fi hotspots has attracted criticism, forcing the advertising agency behind it to defend itself.
A division of Bartle Bogle Hegarty (BBH) equipped 13 homeless people with 4G mifi devices in Austin, Texas.
It suggested the public pay $2 (£1.30) for 15 minutes' access to the net.
Comments posted to the BBH's site accused the project of being "unseemly" and "wrong".
Members of Twitter asked "what has this world come to?" and accused the project of being a "gimmick".
However, others praised the idea as being "inspirational" and a chance to create a "positive interaction between the public" and homeless people.
Ablog update by BBH's skunkworks unitnoted that "there's an insane amount of chatter about this, which although certainly villainises us, in many ways is good for the homeless people we're trying to help".
The firm noted that its project had raised the issue of homelessness at the South by Southwest tech festival which it had been timed to coincide with. It also noted that each of the "hotspot managers" would keep the money that they earned.
The firm had earlier pitched the idea as being a modern take on street newspapers such as the Big Issue. It said many people would "buy" a paper but never take it.
"The model isn't inherently broken, It's simply the output that's archaic in the smartphone age," it reasoned.
Instead it proposed users buy 4G net access from a homeless person, spending what they wanted via a Paypal link so that the firm could track finances. It described the move as a "beta test" which might later be "adopted on a broader scale".
It invited comments on the idea. Early respondents seemed impressed - but later posters mocked the idea.
"My homeless hotspot keeps wandering out of range," wrote one before going onto add "by literally labelling the person as a 'hotspot', you are priming an affluent, iPad-toting public to think of that person as a commodity".
Another added: "Helping hipsters check their email is not charitable, in fact it's potentially dangerous and detrimental to the situation the people on the street are facing."
However,an interview carried out by the Buzzfeed tech websitewith one of the homeless participants quoted Melvin from Ohio as saying: "I would say that these people are trying to help the homeless and increase awareness.... We get to talk to people, maybe give them a different perception of what homelessness is like."
John Bird, co-founder of The Big Issue, expressed mixed feelings about the project.
"If all BBH are doing is turning these people into an aerial and asking them to stand still then they are just treating homeless people the same way the Victorians did when they asked them to hold posters," he told the BBC.
"But if BBH is honest about the idea that this could ultimately lead to them becoming content creators providing material to a platform, then that's different - but the jury is still out."
Related Internet Links
The BBC is not responsible for the content of external sites.