US Army: Geotagged Facebook posts put soldiers' lives at risk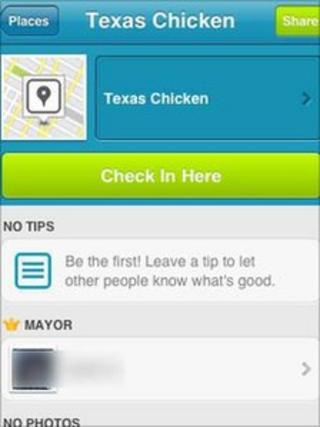 Soldiers' lives are being put at risk by geotagged photos - marked with a location - on social media sites like Facebook, the US Army has warned.
It says Facebook's new Timeline feature, which creates a map of places geotagged by users, also poses a risk to soldiers and their families
Many smartphones automatically geotag photos with GPS co-ordinates.
In 2007 four US Army helicopters were destroyed in Iraq after geotagged photos were posted on the internet.
By posting photos on Facebook or checking-in on social media sites like Foursquare or Gowalla, soldiers may reveal the exact location of their unit or their family, the US Armysaid in a statement. The release follows an army warning last year that geotag data in photos could tip off criminals.
"Do you really want everyone to know the exact location of your home or your children's school?" Staff Sgt Dale Sweetnam of the Online and Social Media Division said.
"Before adding a location to a photo, soldiers really need to step back and ask themselves, 'Who really needs to know this location information?'"
Facebook's Timeline could also reveal soldiers' routes and habits to terrorists, hackers or other criminals, he warned.
"Timeline presents some unique security challenges for users who tag location to posts," Staff Sgt Sweetnam said.
"Honestly, it's pretty scary how much an acquaintance that becomes a Facebook 'friend' can find out about your routines and habits if you're always tagging location to your posts."
Enemy advantage?
Locations posted over the course of a month can create a pattern that criminals could use, he said.
More than 100 million mobile phone users in the United States now use smartphones, according to a study published this week by Comscore, a market research firm.
The British army has banned the use of all mobile phones in operational zones like Afghanistan, and cautions against soldiers taking pictures on smartphones in any circumstances.
Daniel Sherman, of defence think tank Royal United Services Insitute, warned that anything personal posted by soldiers on a social media site, such as family pictures, could be used against them by the enemy if they are captured in action.
"That kind of thing could be used to the enemy's advantage to weaken their spirit," he said.
The Army also has guidelines about the use of social media sites by soldiers both in the UK and on deployment abroad, and social media training is given in barracks, an Army spokeswoman said.
The amount of guidance given to soldiers about social media usage is increasing, and the Army has a dedicated social media team which advises on guidelines.