Apple releases a 'Mountain Lion' OS developer preview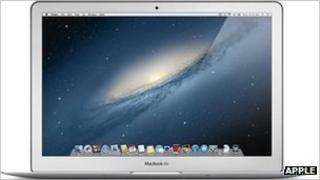 Apple has announced a preview of Mountain Lion, the latest update to the Mac operating system (OS).
The update, released for software developers, "brings popular apps and features from iPad to the Mac", Apple said.
The software also includes Gatekeeper, a feature which provides added security when downloading apps.
The preview comes as Microsoft prepares for the release of its next OS Windows 8 later this year.
With Windows 8, Microsoft is aiming to bring the experience of using mobile devices and other computers closer together.
Mountain Lion indicates Apple too is trying to merge functions and programs typically found on smartphones and tablets into the desktop environment.
The new system includes apps like Game Center and Messages, both familiar already familiar to Apple's mobile operating system iOS.
In a press statementPhilip Schiller, Apple's senior vice president of worldwide marketing saidMountain Lion "sets a rapid pace of development for the world's most advanced personal computer operating system".
App check
With Gatekeeper, Apple is attempting to enhance protection when downloading apps from the internet.
Apple said the feature: "Gives you control over which apps can be downloaded and installed on your Mac."
Users can chose to install apps from any source - from Apple and registered developers - or just from the Mac App Store itself.
Reaction to the security measures has so far been mixed.
Several technology news sites pointed out that while a developer could have their registration revoked for distributing malware, Gatekeeper would not remove bad apps that had already been installed.
"Unless it is known malware, once you OK it, it'll never be checked again," wroteAdrian Kingsley-Hughes on Zdnet.
Gatekeeper will help spot if an app has been modified, potentially to include malware, but it won't vet app developers or their products.
"It's not a background check for developers,"Jason Snell wrote in Computer World.
"Getting a developer certificate isn't like getting a passport or a driver's license."
Apple, which names Mac OS versions after big cats, did not say how much Mountain Lion would cost.
Users will be able to upgrade to Mountain Lion in late summer 2012.