Facebook flotation: Engineering social network success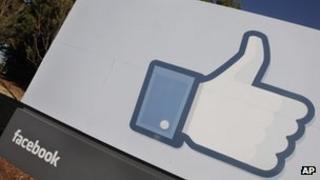 Eight years ago this month Facebook launched in a Harvard bedroom.
Now on the brink of a stock market flotation, the site has more than its birthdate to celebrate.
With more than 800 million users there are only six international markets where Facebook is not the leading social network, according to Comscore, the digital audience analysis firm.
But there is no simple answer to why Facebook achieved worldwide popularity.
"As in every great success story there's an element of genius and an element of luck," says David Kirkpatrick, author of The Facebook Effect.
"There's never going to be just one factor," adds Daniel Miller, professor of anthropology at University College London and author of the book Tales from Facebook
However, both writers believe that part of the company's success can be attributed to the way it approached the social networking phenomenon.
Facebook's critical innovation, according to David Kirkpatrick, was its early commitment to making users go by their real names.
"The idea of using your real identity on the internet was revolutionary," he says.
"Until Facebook came along, in the words of the famous New Yorker cartoon, nobody knew you were a dog, everyone used pseudonyms."
Prior to opening access in 2006 to any web user over 13 years old, members had to belong to work or educational networks to join. In its earliest days they had to be linked to Harvard University.
"Facebook had the good fortune of starting in a very confined community," Mr Kirkpatrick tells the BBC.
"Because those students at Harvard knew that Facebook authenticated them with their email address, they were comfortable putting in their personal data.
"And that was a revolutionary breakthrough," he says. "Real name identity and privacy."
Some might dispute the company's subsequent record on privacy.
But Facebook's integration with what the company likes to call the "social graph" - or in other words our off-line relationships - is something an ex-employee says drove growth.
As a senior software engineer at Facebook between 2005 and 2006, Karel Baloun participated in the early development of the network's technology.
"It copied real world networks," he says, stressing that Facebook's overarching aim was to provide "useful communication among real relationships".
"MySpace thought it was a media content platform. But Mark was always about this being a communication utility," he adds.
"He was very clear from the beginning: 'Establish the real world social graph and help people share.' He's consistent even today that those are the top two priorities."
Oversharing?
Mark Zuckerberg sees the ability to easily share information as a central reason people return to the site.
Speaking in 2010 he observed: "People have really gotten comfortable not only sharing more information and different kinds, but more openly and with more people and that social norm is just something has just evolved over time.
"And we view it as our role in the system to be constantly innovating and updating what our system is to reflect the current social norms."
The most recent example of this is Timeline - a service that allows users to present their life history on the network with the option of allowing third-party plug-ins to provide updates on what music they are listening to, what books they are reading, where they are eating and a range of other information.
But what some find useful, others find deeply troubling. Privacy campaigners and watchdogs have repeatedly admonished Facebook for the way it handles the issue.
US based campaign group The Electronic Privacy Information Center maintains a list of privacy issues that it has raised about the network. It says users may find it difficult to keep across ever-changing policies, and may be harmed by unintended consequences.
"Dozens of American Facebook users, who posted political messages critical of Iran, have reported that Iranian authorities subsequently questioned and detained their relatives," the organisation says .
"One US Facebook user who criticised Iran on Facebook stated that security agents in Tehran located and arrested his father as a result of the posting."
But Mr Baloun thinks worries about privacy are not significant for the majority of users.
"I always have a little laugh when the media, often egged on by privacy concerned non-profits, sort of reinforce the story that this is a big concern to people."
He believes that Facebook's approach to privacy compares favourably with other large technology companies.
"I think the fact that Facebook gives such granular control over your information is, I think, the best way to do privacy," he says.
"It's true that Facebook's privacy controls have been difficult and confusing, but they've never been missing."
Engineering success
Running a social network only exceeded in size by the populations of China or India is not a trivial technical challenge.
Both Mr Baloun and Mr Kirkpatrick think Facebook's reliability, from early days to its current scale, has set it apart from rivals.
"Friendster was way too slow, Facebook just worked, I wouldn't say it was bug-free but it worked well enough to be useful," Mr Baloun said.
Continuing technical development is a stated priority. It is, Mr Kirkpatrick believes, a key enabler of Facebook's growth.
"Mark Zuckerberg believes very firmly that if he isn't constantly improving the product he will get bypassed by someone else," he said.
"If Facebook, for example, had servers that had crashed regularly they would have probably failed already."
If the network's size is a technical challenge, it is also a significant advantage.
Each additional user makes the site more valuable to those who wish to connect with their friends.
"There's never been a more dramatic example of network effects - except the internet itself," says Mr Kirkpatrick.
Prof Miller also highlights the fact that the site has been willing to constrain customisation.
"Sites like MySpace seemed to have more flexibility and Facebook seemed more structured and constraining," he says.
"But that is also a form of commonality. So when something is going cross-cultural that relatively easy structure has been important in its success.
"Something that is more creative is also more intimidating," he adds.
Sink or swim
However, dramatic reversals are not unknown among social networks.
MySpace once changed hands for more than half a billion dollars, most recently it was sold to Justin Timberlake and Specific Media for about $35m (£22m).
Facebook too could fade.
"The metaphor I've heard is a shark dies if it stops swimming," Mr Baloun says.
"Apple has entrenched assets, every iPhone they've sold will be their platform.
"Facebook depends on half their user-base coming back every day to stay relevant," he says.
In Mr Kirkpatrick's view a loss of reliability in the network would provide an opportunity for a competitor to emerge.
"Google+ is the first time Facebook has ever had competition that was at all comparable," he says.
The search giant's technological muscle may be part of the reason why Mark Zuckerberg stresses the importance of technical innovation to the company.
But with a market flotation, the risk exists that shareholder enthusiasm for short-term profit may encourage the firm to cut corners.
"That is a risk and he's very afraid of it," says Mr Kirkpatrick. "His interest is going to remain on the product and engineering.
"He knows that the quality and the reliability of the product and the engineering is indispensable to Facebook's success."