Virgin Media in UK-wide broadband failure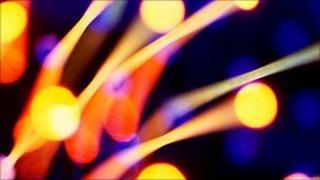 Cable broadband firm Virgin Media has said that services around the UK are now fully restored following a nationwide failure.
The firm apologised to users for Tuesday evening's blackout and said that the issue has now been fixed.
The problems come just days after Virgin announced that it would be turning up the speed dial on its broadband service.
Over the next 18 months, it plans to double most of its customers' speeds.
Twitter anger
The blackout occurred at peak evening surfing time - 17:00 to 20:00 GMT - on Tuesday.
A spokesman for Virgin Media told the BBC that the problem was caused by a routing hardware fault, but did not say how many of its five million customers were affected.
"Our customers may have experienced some problems getting online yesterday evening. Our engineers quickly fixed the problem and service was restored by 8pm. We apologise for the inconvenience," he said.
Some customers who tried to contact Virgin Media via the phone found they could not get through because of the high volume of calls.
Angry customers turned to Twitter to vent their frustration.
One offered some advice: "Dear Virgin Media, have you tried turning it off and on again, kind regards, the whole of the UK."
A statement on the Virgin Media website offered similar advice to those still experiencing problems.
"If you have still not been able to reconnect - please try powering down your router for five minutes and then turn back on and this should re-establish your connection," it said.