Facebook overtakes Google's Orkut in Brazil - Comscore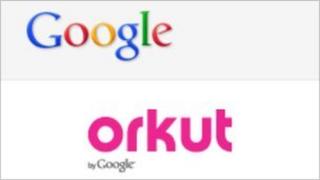 Facebook has passed Google's Orkut as the most visited social network in Brazil, new figures suggest.
Research from analytics firm Comscoresuggests Facebook attracted 36.1 million unique visitors in December, against Orkut's 34.4 million visitors.
The figures indicate rapid growth for Facebook, a 192% year-on-year rise in visitors.
Comscore's Alex Banks said Brazil had the fifth largest social networking population in the world.
In a statement accompanying the figures he noted that: "Facebook adoption had traditionally lagged in the market. That has all changed in the past year, during which the site has tripled in audience size."
Orkut was launched by Google in 2004, but transferred to Google Brazil in 2008. The majority of the social network's users are based in the country.
According to the figures, Orkut still experienced growth of 5% compared with the same period in 2010, while new entrant Google+ attracted 4.3 million visitors.
The combined unduplicated audience for both networks was 34.9 million visitors - still fewer than Facebook, suggesting a significant overlap between Google+ and Orkut visitors.
The figures also suggested triple digit growth for blogging platform Tumblr and social gaming company Vostu.com.
Comscore said its figures "exclude visitation from public computers such as internet cafes or access from mobile phones or PDAs".