Government announces list for 'super-connected' cities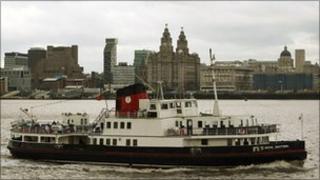 The UK government has announced the 14 cities eligible to bid for money to make themselves "super-connected".
Chancellor George Osborne said in his Autumn Statement that he was making £100m available to create 100Mbps (megabits per second) citywide networks in 10 urban areas.
It forms part of government plans to kickstart the economy
Among cities eligible to bid are Birmingham, Liverpool and Newcastle.
The four UK capitals - London, Edinburgh, Cardiff and Belfast - had already been announced. The others on the list are Bradford, Bristol, Glasgow, Leeds, Nottingham, Manchester and Sheffield.
Driving growth
"Transforming communities into super-connected cities will enable them to compete with the world's top digital cities," said Jeremy Hunt, Secretary of State for Culture, Olympics, Media and Sport.
The government alsopublished details on how cities could bid for moneyfrom the urban broadband fund. Proposals will need to include plans for citywide high-speed mobile connectivity as well as showing how its super-connected status will drive growth.
Bidding cities will be expected to contribute to the cost by providing additional investment.
Proposals have to be submitted by February 13 2012 and the successful cities will be announced in the Budget in March.
Critics have argued that the money would be better spent improving rural broadband. The government has set aside £530m from the BBC licence fee to help bring superfast broadband to remoter areas but so far the process of getting networks up and running has been slow.
It was recently revealed that the four pilot areas announced in autumn 2010 had yet to spend any money or even to choose a supplier for the proposed network.
The government has now set a deadline for councils to apply for funds in order to speed the process up.