Hackers hit Final Fantasy creator Square Enix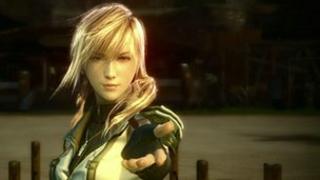 Gamers have been temporarily shut out of Square Enix's discussion forums following a hack attack.
The Square Enix Members service for gamers in Japan and the US was suspended earlier this week while the company investigated.
The shutdown came as it found evidence that "unknown parties" had gained "unauthorised access" to servers holding data on 1.8 million players.
The game maker is one of many that have been hit by hackers during 2011.
Attack pattern
Following a brief investigation, Square Enix said hackers had not stolen any login data.
However,said Square Enix in a statement, it would keep the forums offline while it continued investigating.
The affected servers were believed to hold the login names and email addresses for one million Japanese gamers and 800,000 American players signed up to Square Enix's service.
The computers serving Square Enix's 300,000 European players were unaffected by the attack.
So far, said Square Enix, it had not found any evidence that an attacker "was able to access any personal information at all".
No credit card data was stored on the computers that came under attack.
An email explaining what had happened would be sent to all users, it said, but they would not be asked to change passwords or logins.
The hack attack had been reported to the Japanese government, the game maker said.
The attack is the second this year that Square Enix has suffered. In May, email addresses for 25,000 customers and the CVs of 250 job applications were leaked online.
Many others game firms, including Sony, EA, Sega and Valve, have all suffered from the attention of cyber thieves in 2011.
David Emm, senior security researcher at Kaspersky Lab, said it was not clear yet whether criminal hackers or mischief makers had been behind the attack.
"It's good news that no credit card data was involved," he told BBC News. "However, that's a silver lining to a dark cloud."
If only email addresses had been taken, said Mr Emm, then the initial consequence might be spam and junk mail.
"The 'steal everything' approach of cybercriminals - whereby they gather all kinds of data - means that it's at least possible that there could be worse consequences," he said. "It's too early to tell."