Pressure for EU net neutrality rules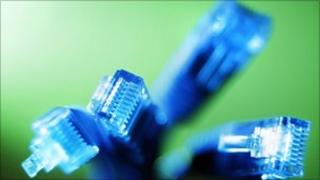 The European Council of Ministers has called for the principle of net neutrality to become law, adding to pressure on the European Commission to act.
The council called on member states to ensure "an open and neutral net".
Proponents of net neutrality want to see all internet traffic treated equally, regardless of its type.
The European Parliament has made similar calls, while some countries are drawing up national guidelines.
The Council of Europe is made of ministers from all member states and shares legislative power with the parliament.
European consumer groups said that the council's endorsement of this principle meant pressure was mounting on the European Commission to act.
Monique Goyens, director general of the European Consumers' Organisation (BEUC), said: "EU member states have today called an open internet a priority for national parliaments. Net neutrality has fast become a key cause of our times.
"Stringent measures have been called for and we expect the commission to protect Europe's consumers by listening up. For real results the ball is now in their court."
Traffic management
The European Commissioner for the digital agenda, Neelie Kroes, said the commission needed more evidence of breaches of net neutrality.
It commissioned a study by the Body of European Regulators for Electronic Communications (Berec) which was published this week. It showed that there had been infringements, for example some countries ISPs blocking VoIP (voice over internet protocol) services like Skype or unfairly prioritising their own content.
"This grates against the very principle which has driven the internet's success - net neutrality," said Ms Goyens.
Internet service providers (ISPs) argue that they need to discriminate because unchecked traffic from some applications, such as games or file-sharing programs, can slow down their entire network for all customers.
Some European countries have already made moves towards net neutrality. Norway has drawn up guidelines, although these are fairly loose and still allow for ISPs to block illegal content such as child abuse images and peer-to-peer traffic. They also allow ISPs to continue with traffic management.
And in June, the Dutch Parliament passed a law stopping mobile operators from blocking or charging extra for voice calling done via the net.
The commission could make net neutrality for fixed line and mobile services Europe-wide, either with a new directive or regulation, the second of which is more binding for member states.
In the US, the Federal Communications Commission (FCC) has backed the principle of net neutrality.