Android and the economics of apps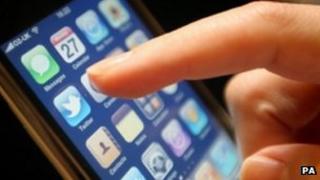 2011 has been the year of Android.
Google's operating system has become the biggest player in smartphones, with more than half the market at the last count - well ahead of Apple's iPhone.
Where Android has lagged behind Apple is in the number of apps but there's news today that it is catching up fast.
Google is trumpeting the fact that 10 billion Android apps have now been downloaded, and that new downloads are running at the rate of one billion every month.
Although the iOS App Store has had 18 billion downloads for iPhone, iPad and iPod Touch, it's a fair bet that over the next couple of years Android will overtake Apple in this arena too.
But one thing is missing from Google's blog about the 10 billion milestone - any mention of revenues. While the firm is trumpeting a special offer of 10p for some top apps over the next ten days, the evidence is that getting Android users to pay anything for apps is quite a struggle.
Back in the summer Apple boasted that it had paid out $2.5 billion to developers since its App Store opened - and remember it takes 30% of the revenue from any app. But Google is keeping quiet about the extent of the revenues on the Android Marketplace.
But that's not surprising. Whereas Apple has spent much of the last decade getting its customers to pay online for music, videos and now apps, and collecting more than 200 million credit card details in the process, Google is new to this game.
Its whole business is built on providing free services supported by advertising, and only recently has it begun selling anything direct to customers - from YouTube movie rentals to music downloads.
Then there's the Android Market, a slightly shabby and chaotic bazaar where most of the goods seem to be free - so why would you opt for a paid download?
Of course that doesn't mean the economics of Android development can't add up. There's in-app advertising - or there is building apps for big businesses seeking to promote their brands. I've spoken to a number of UK developers this morning about making money from apps, and it was a struggle to find anyone persuading consumers to pay for their work.
Paul Johnston of Padajo has been developing apps for several large UK firms that want to be seen on mobile phones. "More and more customers are looking to Android because it is more powerful and easier to write for than Apple's iOS," he told me. Often, these customers are seeking in-house apps for quite complex tasks which used to happen on Blackberries. "Enterprises which have used Blackberry for years are moving to Android because you can do much more."
Laith Clark, of another small app developer TapMob, had a different view. He too develops apps for major brands like Domino's Pizza on both the Android and Apple platforms. "Android is much more hassle," he told me.
"Every handset is different, and you spend an age trying to bugfix." Then there's the differenece between the two app stores: "Apple's App Store is nicely organised - it's a nice marketing environment. On Android Market, things are difficult to find and you're competing for space with a lot of rubbish."
He made the point that Android phones are cheaper, and that makes users less likely to want to pay for anything
But Raam Thakrar, whose digital postcard service Touchnote is on both the iPhone and Android, saw the sheer size of the market for Google's operating system as a big draw. His app is free, then you pay to send the postcards. "We've had more than 400,000 downloads on Android, fewer than that on Apple."
Then again, the Apple customers are each spending more on the postcards - "you have to be rich to own an iPhone" - but in the long run, Mr Thakrar feels that the growth of Android will deliver more to his business.
And finally, I spoke to a man who actually gets consumers to pay for his app - but not on Android. John McLeod developed Travel Alert, an app which provides travel news updates in a simple format from a variety of sources. He said he'd thought long and hard about whether to go free or paid, Apple or Android.
In the end, he went with Apple, decided to charge for the app - and has had plenty of downloads. He's still considering an Android version but was sceptical about whether he would be able to fund it from adverts: "There'd be no point in going free - the whole point of the app is that people spend little time in it."
But, despite that experience, Mr McLeod says he expects that his next app will be developed for Android first. "We're seeing a shift in power," he told me. He's heard that in-app purchases are the future and is hoping that will be a way of making the sums add up.
In summary, then, developers are struggling to make sense of the economics of Android. But many are so convinced that it is the future of smartphones that they are willing to go on trying.