EU and US cybersecurity experts stress-test defences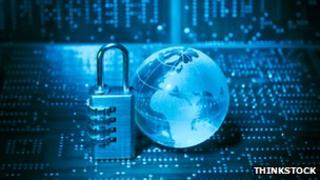 EU and US cybersecurity officials have tested how they would co-ordinate their response to a hacking attack.
The exercise in Brussels marked the first time the two bodies have role-played the scenario together.
The stress tests follow a similar event involving the European nations last year. Organisers said afterwards that states "must increase their efforts".
UK intelligence agency, GCHQ, recently warned of a "disturbing" number of cyber attacks against Britain.
Other countries have also seen a rise in the number of targeted strikes.
"Recent high profile cyber attacks show that global threats need global action," said EU Digital Agenda Commissioner Neelie Kroes.
"Today's exercise provides valuable lessons for specialists on both sides of the Atlantic."
Security experts have highlighted a number of recent attacks. They include a Trojan used to try to steal information from chemical and defence firms, and Duqu malware attacks against organisations in at least eight countries.
"We have an increase in cyberthreats and incidents so we need co-operation," said Professor Udo Helmbrecht from the EU's security adviser Enisa.
"The internet is an important backbone of our society - we use it for business and in our private lives. The more we depend on it, the more we need to share information to protect the infrastructure."
Who's who
Two scenarios were tested. The first involved a cyber-attack which attempted to steal secret information from the EU's security agencies and publish it online.
The second focused on an effort to disrupt energy industry control systems.
The scenarios were designed to ensure that everyone knew who was available to support them on the other side of the Atlantic, and what assistance they could offer.
"We have to detect the incident and where it comes from," Prof Helmbrecht told the BBC.
"Then we have the computer emergency response teams in the various countries which have to exchange information and decide what can be done - this will depend in part on legal requirements."
Enisa said that it hoped to include other countries in further tests next year.