French anti-piracy firm back in business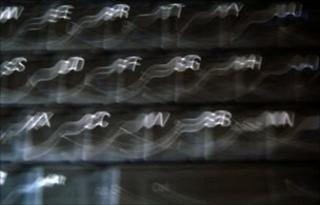 The firm responsible for tracking down illegal file-sharers in France is back at full speed, after an enforced suspension of some of its work.
Trident Media Guard (TMG) was told to send details of alleged net pirates to the French government via posted DVDs, after it suffered a hacking attack.
The firm agreed to tighten security following the incident.
The French data authority says it is now happy with the changes made, and is allowing TMG to send reports online.
Critics describe the incident as an embarrassment to the French government, which has introduced new rules targeting illegal file-sharers.
Suspected offenders receive three official warnings, after which they are reported to a judge who can hand out a range of punishments, including disconnecting them from the internet.
TMG was employed by the French anti-piracy unit HADOPI to monitor peer-to-peer networks and to pass on to rights holders the IP addresses associated with illegal downloads.
It was hacked in May, exposing some of its records, leading to an investigation by officials responsible for data law compliance.
Disconnecting users
The authorities say no further action will be taken now that extra safeguards are in place.
But the French media is questioning why security was not watertight in the first place and why rights holders, in turn, failed to conduct regular checks on the firm.
The French government's anti-piracy policy is being closely scrutinised by other countries around the world as they consider their own policies to deal with the issue of illegal file-sharing.
Similar legislation is due to come into force in the UK, although currently there are no plans to disconnect users.