Sony locks 93,000 online accounts after security breach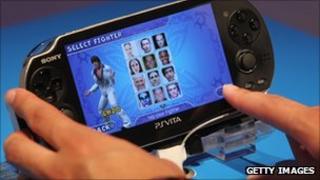 Sony has locked around 93,000 accounts on its PlayStation Network and SOE games service after unauthorised sign-in attempts.
Unknown attackers managed to verify members' IDs and passwords, although credit card details were not at risk, it said.
Sony suggested that the information may have been stolen from other companies, but did not elaborate.
The Japanese firm has suffered numerous security lapses over the past year.
In one of the worst incidents, details of 77,000 PlayStation Network (PSN) users were compromised.
In a statement on its website, the electronics giant said that "less than one tenth of one percent" of users across the three networks may have been affected in the latest incident, which took place between 7 and 10 October.
"Only a small fraction of these 93,000 accounts showed additional activity prior to being locked," said the firm's chief information security officer Philip Reitinger on PSN's blog.
"We are currently reviewing those accounts for unauthorized access, and will provide more updates as we have them," he said.
The company added that it would get in touch with affected gamers via email, instructing them to do a password reset.
Somewhat mysteriously, it speculated that the breaches seemed to include "a large amount of data obtained from one or more compromised lists from other companies, sites or sources".
When approached, Sony declined to elaborate on its statement.
Past breaches
Sony has been trying to regain consumers' trust after a series of security breaches compromised the accounts of millions of users earlier this year.
In April, hackers stole the details of 77 million gamers and PSN went offline for 40 days.
Sony Online Entertainment, the company's multi-player games service, was also hit, as well as the Sony Pictures website, exposing personal information of 25 million more accounts.
In addition, personal data of 2,000 consumers was stolen from a Sony Ericsson website in Canada and details of 8,500 users were leaked on a Sony Music Entertainment website in Greece.
There were also attacks on Sony websites in Thailand and Indonesia.
In June, a group of hackers known as Lulz Security claimed to have broken into Sonypictures.com and gained access to one million passwords, email addresses and other information.
Sony has since apologised over the security breaches and offered compensation packages.