FBI claims arrest of key LulzSec hacker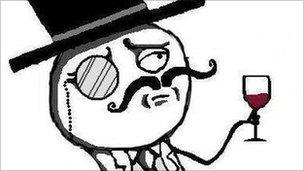 The FBI has arrested a man it claims is a key member of hacking group LulzSec.
Cody Kretsinger, who is believed to go by the hacker handle "Recursion", was arrested during a morning raid on his home in Phoenix, Arizona.
The FBI believes Mr Kretsinger was behind a series of attacks on Sony Pictures Entertainment and helped to distribute data stolen in the hack.
Raids were also carried out in four other US cities to arrest members of the Anonymous hacking group.
The attacks on Sony Pictures Entertainment were one of a series of high profile raids the LulzSec hacking group carried out earlier this year.
Between May and July 2011, LulzSec hackers attacked the sites of the US Senate, the CIA, the NHS, and Sony among others. It also published a lot of the data and documents it stole to embarrass its victims.
The group is believed to have hung up its hacking tools as police forces around the world started to investigate the attacks.
The law enforcement agency said it tracked Mr Kretsinger down even though he piped his attacks through an anonymising service or proxy. It also said he had erased all the data on the hard drive on his PC in a bid to avoid detection.
At the same time, the FBI was behind raids in San Francisco, Montana, New Jersey and Minnesota aimed at people involved with the Anonymous hacking collective.
The arrest of 23-year-old Mr Kretsinger is the latest in a series on members of the group. In the past few months, police forces have conducted about 10 raids in support of their investigations and scooped up members of both LulzSec and the Anonymous hacking group to which it is affiliated.
A tweet sent by Sabu, one of the founders of LulzSec, suggests the raids have hit the group hard. In the message, Sabu implied that now only two members of its ruling council are left at liberty.
Related Internet Links
The BBC is not responsible for the content of external sites.