TalkTalk tops UK complaints list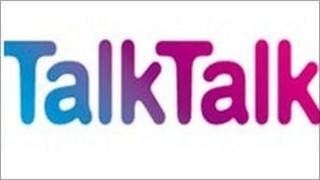 TalkTalk is the most complained about provider of broadband and phone services, according to the latest data from industry regulator Ofcom.
From April to June, it topped the list of angry customer correspondence, while Virgin Media attracted fewest complaints.
However, Ofcom noted that TalkTalk had got better since its last report.
In mobile, the most complaints were about 3, driven by disputed charges and customer service issues.
Over the same period, O2 was the least complained about.
Ofcom published its first report of this kind in October last year, when TalkTalk and 3 also featured as the most problematic firms.
As a direct result of the 1,000 complaints it received last year, Ofcom slapped a £3m fine on TalkTalk and its Tiscali UK subsidiary for incorrectly billing more than 65,000 customers for services they had not received.
It was the largest fine that the regulator has given to a telecoms firm.
TalkTalk, which bought Tiscali UK in 2009, blamed the billing errors on the amalgamation of the Tiscali UK business.
It has since paid more than £2.5m in refunds and goodwill payments to affected customers.
Temporary blip
Commenting on the latest report, Talk Talk said: "It's encouraging that Ofcom's data demonstrates that, following the Tiscali integration, the service we offer our customers has significantly improved in the last quarter with the number of complaints as a percentage of customers dropping by over 50%.
It added: "We're committed to providing good service alongside our best value and, while we clearly still have lots to do, we're confident that our customers are beginning to see the benefits of the changes we continue to make."
Mobile operator 3 described its increase in complaints as a "temporary blip".
"We are disappointed by these figures and we will work with Ofcom to better understand what is driving them," said a spokesman.
Identify issues
Ofcom's report includes providers with at least a 4% market share who generate at least 30 complaints in a month.
This covers around 89% of the fixed telephony, fixed broadband and mobile markets.
From October 2010 to April 2011, Ofcom received just over 70,000 complaints from members of the public.
Problems are not dealt with on an individual basis by the regulator, but are used to identify any particular issues that require new rules or an investigation into a particular company.
Ofcom advised consumers to follow their provider's complaints process in the first instance.