Tech City's silicon dreams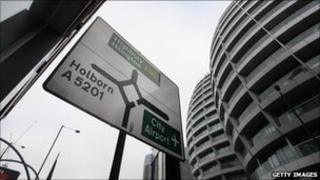 Can east London really rival Silicon Valley as a place to start technology businesses? Indeed, can it even rival the likes of Cambridge, home to giants like ARM and Autonomy, or Guildford, where some of Britain's best games firms have been born?
That's been the ambition since last November, when David Cameron set out his vision for what's become known as Tech City in a speech at the Tech Hub just off "Silicon Roundabout" - or Old Street as less digital folks know it.
I've been something of a sceptic because, while the area does have a healthy sprinkling of web and new media start-ups, it seems to lack some of the key components of a successful cluster.
There is no world-class university to feed out ideas and ambitious young scientists, no giant anchor company to spin off new firms, no community of angel investors.
But this week I met two men who did a pretty good job of selling the idea that Shoreditch, Stratford and the Olympic Park could soon be the cradle of the Googles and Facebooks of tomorrow.
Eric Van Der Kleij is a serial entrepreneur with a good record of building technology businesses in London, and is now running the Tech City Investment Organisation, appointed by Number 10.
He brought with him to our meeting Bob Schukai, a London-based American technology executive who's acting as an unpaid ambassador for Tech City in the US.
Both were bubbling with enthusiasm about the project, and keen to lay out the evidence that they were already making a difference.
The number of start-ups in the area had more than doubled from 200 to 500, they told me, making Tech City Europe's fastest growing cluster.
Well okay, but rapid growth from a small base does not necessarily mean much - look back at the dotcom bubble and remember all those start-ups claiming 1000% user growth in six months. And gone six months later.
But they were already making a difference to the policy environment.
Number 10, they assured me, was listening to their advice on tax breaks for entrepreneurs and on looser immigration rules for skilled individuals who might start companies here.
Olympic appeal
Yes, but such changes would apply across the UK - what was so special about east London?
Eric explained that there were two things: "One is it's an entirely natural cluster which has grown naturally without help, rather than a greenfield site - the other is the Olympics. We have the opportunity to spend £9bn on the most extraordinary infrastructure."
Already, he said, east London was benefiting from better connectivity - BT has upgraded its networks for the area, while Virgin is using it to trial its 1.5 Gb/s broadband service.
I mentioned that colleagues had found that it was just about impossible to make phone calls from the new Stratford Westfield shopping centre and they agreed that better mobile coverage was a priority.
But what was the plan to get business booming? This had four elements, Eric Van Der Kleij assured me, rattling through his plan.
Big corporates like Google and Cisco had committed to invest in the area, with ambitious plans to build research bases employing hundreds of engineers.
Tech City's job will be to make sure those plans are put into action,
Then there will be help for new businesses, including an Entrepreneurs' Festival in November where mentors will help start-ups to refine their business ideas.
Investors were being lured to the area, with showcases of what was on offer.
And finally there was work underway to develop and showcase the talent the area will need, building on an existing set of skills among the coders, designers, artists and new media types already populating the lofts and studios of east London.
I came back to the big question - why east London, not Cambridge, not Newcastle or Manchester?
"My job is to concentrate on London, then make sure it is connected to the rest of the UK," said Eric. "It's a younger cluster - but it has really good assets on its doorstep, customers in the City Of London, the advertising agencies, the post-production industry in Soho."
And Bob Schukai chimed in to underline how much easier it is to market London to American entrepreneurs and investors.
"London is the easiest city to sell around the world," he explained. "If you say pack up your bags and go to Cambridge, think what you're asking your poor lazy American to do - first they've got to get through Heathrow."
The evangelists for Tech City certainly deliver an impressive elevator pitch.
And, from existing businesses like the thriving games firm Moshi Monsters to new ones like Housebites, which promises to reinvent the takeaway, there are already examples of enterprise flowering in the noisy streets around Silicon Roundabout.
But is this already "the Digital Capital of Europe" or "the number one European location for IT and the creative industries", as Tech City's website proclaims?
I think the likes of Cambridge - or Munich, Tallinn and Helsinki - might say come back in 2015 and we'll see about that.