Autonomy loses its autonomy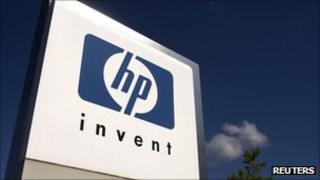 When news broke last night of this week's second huge technology deal, I found myself answering this question from a social media contact:
"Do you see it as a great deal or another British champion going into US hands?"
After a moment's thought, I replied both.
There's no doubt that the £7bn sale of Autonomy to HP is a great deal - for the company's shareholders, at least.
At a time when the markets are in state of nervous collapse, and when the prospects for any software firm cannot be that certain, they are getting a premium of 64% on the value of their shares on Wednesday night.
One shareholder, the founder and CEO Dr Mike Lynch, will reap £510m from this deal.
Good luck to him - remember in the crazy days of the dotcom bubble his stake was worth even more, yet he has stuck in there through the thin times, quietly determined to build a British software giant.
And there is no way that his board would have allowed him to reject such an offer.
Whether its such a great deal for HP is far from clear.
On last night's conference call one extremely sceptical analyst told the CEO Leo Apotheker he was paying a fantastic price - 15% of the American firms market capitalisation for a business with 1% of its revenues.
Transatlantic transfer
And while there's a promise that Autonomy will be run as a separate business, with Mike Lynch still in charge, this still looks like a sad day for British technology - and for Cambridge in particular.
Back in the early 1990s I was making a television programme about Cambridge's prospects as a high-tech cluster.
We found a clutch of tiny firms, but nothing substantial - and one interviewee told us nothing would change until the city had some billion-dollar businesses to act as an anchor.
By the end of the decade, Autonomy, along with the likes of ARM and CSR, was proving that Silicon Fen was more than a marketing slogan.
Now, like so many other fast-growing British firms, it has sold out to a transatlantic firm - though it stayed independent longer than most.
If the brilliant scientists praised by Mr Apotheker last night stay in Cambridge, and HP allows the firm to retain much of its independence, that may not matter too much. After all, our motor manufacturing sector is doing pretty well in foreign hands.
The trouble is, software development is a lot easier to move overseas than a car factory.
And HP, which according to its own CEO is at a critical point in its existence, may not be the most reliable of parents. In April last year it bought Palm, describing the ailing mobile devices business as providing an ideal platform to expand HP's mobility strategy.
Last night that strategy fell apart, as HP admitted that nobody had been interested in buying the WebOS-based Touchpad, and it was ditching the whole product range.
Now HP is promising that Autonomy symbolises a radical change in direction, which will see it move out of personal computing and into software and services.
Let's hope, for the sake of Autonomy and Cambridge, that this strategy works out better than the last one.