UK student wins Microsoft Excel World Championship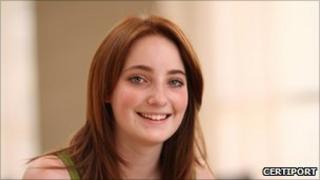 UK student Rebecca Rickwood has won a global competition to find the best user of Microsoft's spreadsheet software, Excel 2007.
Rebecca, who is 15, was one of 228,000 competitors from 57 countries. She beat 78 students in the final round.
Competitors were required to perform timed tests to demonstrate their skill at making spreadsheets.
Rebecca was presented with her $5000 prize yesterday at a ceremony in San Diego, California.
"I heard my name read out in first place and I just couldn't believe it. I'm ecstatic, I just can't believe I won and now I'm world champion. It's a day I'll never forget," she said.
Maths whiz
Rebecca is a pupil at Sawtry Community College, a specialist maths and computing secondary school in Cambridgeshire.
Rebecca's instructor Pam Kitchen, a Microsoft trainer at the school, was ecstatic to hear of her success: "Her father phoned me to tell me the news. I don't know who was more excited, him or me!"
Sawtry Community College runs extra-curricular classes for students in Microsoft software. Rebecca initially entered an online competition for Microsoft Excel 2007.
"She scored 1000 out of 1000," Mrs Kitchen told BBC News. Rebecca was then invited to enter the global competition.
"She got a hundred percent in the World Championship too."
The annual contest involves regional heats across the globe, with winners progressing to a shortlist of ten finalists. Rebecca won out in a list dominated by pupils from Asia.
Rebecca honed her skills by studying at lunch-time and in the evenings at the school. "The other students are so thrilled for her," said Mrs Kitchen.
The instructor believes that her prodigy has a bright future.
"She can do anything - and she's such a lovely girl."