Mozilla starts coding for mobiles and tablets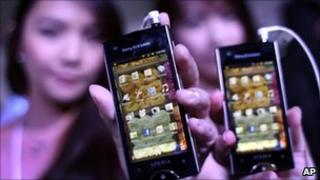 The creators of the Firefox web browser have started developing an operating system for mobiles and tablets.
Although the project will draw on some parts of Google's Android mobile operating system much of the code will be freshly written.
Once finished the operating system will compete with Android as it will run on the same devices.
The project team said all code development would be done in the open and shared as soon as it was written.
Called Boot To Gecko the code creation is being overseen by the Mozilla Project which created the Firefox browser. It was announced on the Mozilla discussion forum by researcher Andreas Gal.
Gecko is the rendering engine that powers the Firefox browser and the Thunderbird email program. A rendering engine interprets the code on webpages and displays it in the right format on screen.
With B2G, the Mozilla developers aim to get applications running without the need for the browser, effectively creating a web-centred operating system.
It will draw on some core parts of Android but aims to add a wrapper around it that is much more open than the one created by Google. If successful, the project will face stiff competition from Google's Android and Chrome as well as Apple's iOS and Microsoft's Windows Phone 7.
The Mozilla team admitted that the project was in its "infancy" but said it already created some basic software from building blocks that are similar to those needed to get the OS running.
The team said they were publicising the project to root out experts in the Mozilla community and elsewhere who could help and encouraged them to get in touch and sign on.
Mr Gal said the project had set its sights high and wanted to do it "the way we think open source should be done".
Its ultimate goal, he said, was "breaking the stranglehold of proprietary technologies over the mobile device world".